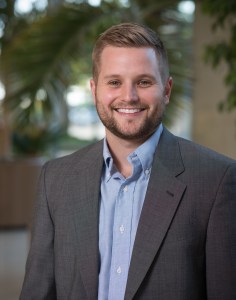 Hi, I'm Austin and I graduated from Oklahoma State University with a Civil Engineering degree. I had the pleasure of joining Williams in January of 2015 as an engineer in the Mechanical Integrity group in Tulsa.
Recently I had the opportunity to work on a short term project at our Geismar Olefins facility in Louisiana. I relocated to the Baton Rouge area for six months and developed and perfected my process skills. Now I admit, I'm a lifetime "Okie" so I was expecting some culture shock since it was my first time to visit Louisiana. What I knew about Louisiana at the time was limited to LSU football, alligator hunting, crawfish and a thick Cajun accent. What I quickly learned upon my arrival, is that Louisianans are some of the most humble and genuine people I have ever met. And I discovered this wasn't just a Geismar thing. I had the exact same experience at our other Louisiana locations in Larose, Paradis, Haynesville and Gibson. My Williams family welcomed me with open arms and was more than willing to teach me about their unique culture.
As indicative of the Williams' culture, everyone I met was always willing to help. I witnessed first-hand the essence of family and teamwork during the flood of 2016 that recently struck the Baton Rouge area. In some instances helping others literally meant giving the shirt off your back. People loaded up their boats and started helping others, even though many had already lost everything themselves in the flood. I have never seen so many trucks pulling boats in my life and I witnessed over and over again the meaning of the term "One Williams."
I worked with some amazing people in Louisiana and made some friendships that I'll cherish. I can't wait to go back.