I woke up Saturday morning to a very chilly house. Apparently the 2002 furnace that limped through last winter is having issues again. We received estimates last December to replace the furnace, but with a little maintenance, it somehow survived.
With my husband on a hunting trip, it was up to me to work things out.
I called our HVAC friend, but told him we could wait until Monday for the service call. He was relieved to not make an after-hours call on a beautiful fall day.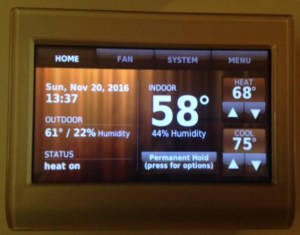 The overnight low on Saturday was 31 degrees, so the house temperature never got below 58. However, I worried about my niece who was coming to town for the Williams Route 66 Marathon and staying Saturday night. She was a trooper with an extra blanket and even said she got a little warm during the night.
As we head toward the Thanksgiving holiday, and as the days get colder, I'm so thankful for a warm home. I know I'm very fortunate to have a home with all the modern conveniences, warm beds, a kitchen table, food in the refrigerator and a solid roof overhead. Many in our community don't have these luxuries.
In our home, natural gas keeps us warm on cold days. We also use it to cook our food and boil water in the kettle for a hot cup of tea. We cook meats and vegetables on our propane grill so I have fewer dishes to wash.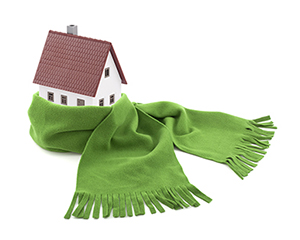 Gas utilities serve more than 68 million residential customers and more than 5 million commercial enterprises, according to the American Gas Association. This clean, reliable, affordable and abundant energy resource is transported via a 2.4-million mile underground pipeline system of local utility distribution lines and transmission lines.
I'm thankful for the investments utilities and companies make to bring energy to our home. I'm also thankful that we pay only $52 a month for our natural gas. And with a new furnace purchase on the horizon, we need all the savings we can get!
With that expense looming, I'm also thankful that our local natural gas utility offers a nice rebate for efficient natural gas furnace purchases.
Stay warm and have a happy Thanksgiving.
Sara Delgado, a communications specialist and 20-year Williams employee, wrote this post. This is part of an occasional series called #Natgas Mom.