"You should never miss an opportunity to do something good or make a positive impact." Williams and its employees take this adage to heart, and #GivingTuesday is a perfect fit with the Williams giving spirit.
Celebrated on the Tuesday following Thanksgiving and the widely recognized shopping events Black Friday and Cyber Monday, #GivingTuesday kicks off the charitable season, when many focus on their holiday and end-of-year giving.
Through the company's three-pronged giving strategy that includes encouraging Employee Involvement, collaborating for Community Betterment, and supporting Business Execution, Williams is able to provide a broad-spectrum of giving to communities where we operate and our employees work and live.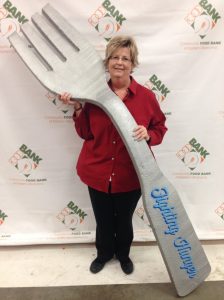 Employees across the company participate in the annual United Way campaign, volunteer their time and sweat-equity on projects in their communities, and share their talents as board members and advisors to local non-profits. One such employee is Cynthia Hubbard, administrative assistant and board member of the Community Food Bank of Eastern Oklahoma (Food Bank). Before becoming a board member, Cynthia, who has a passion for finding solutions that eliminate food insecurity, volunteered for many years coordinating their annual fundraiser Empty Bowls.
While Cynthia personally gives her time and dollars, she is not alone in her support of the Food Bank. By utilizing the Williams Matching Gift program, employee donations paired with matching dollars total more than $30,000 so far in 2016. The Food Bank is able to provide four meals for every dollar raised, which means Williams and its employees have helped provide over 120,000 meals to hungry people in eastern Oklahoma.  #GivingTuesday is the perfect day to make a donation to the Food Bank that will help ensure a holiday meal for everyone.
Providing a path for our future workforce through a strong commitment to science, technology, engineering and math (STEM) education is an example of support that helps ensure successful business execution. Seizing opportunities to introduce students in grades K-12 to STEM, continues to be a successful way to spark interest in an area that a student might not have given any thought to before.
Two notable events that Williams sponsors each year include the Discovery Festival, a STEM-oriented trade show for middle and junior high students in Farmington, NM, and the Girls Rock Science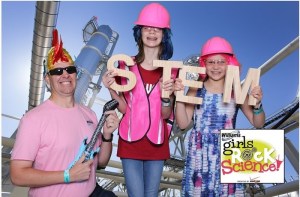 STEM Expo in Pittsburgh, PA.
"Our ability to build high-quality and reliable pipelines is only as good as the people who design, build and operate them. This requires a talent pipeline that lead into all areas of our business, which is why the Williams office in Pittsburgh, PA, partnered with the Carnegie Science Center to be title sponsor of the annual "Girls Rock Science" STEM Expo," says Sheri Cramblit, public outreach business partner.
Through community betterment support for first responders, economic development, park enhancement and environmental initiatives, Williams continues its efforts to make a positive impact. A couple of examples of support for environmental initiatives include our partnership with Georgia State University and their efforts to treat white-nose syndrome which is affecting large numbers of small bats in North America; and our partnership with the Eastern Hellbender Salamander Partnership Project, whose mission is to reverse species decline, and ultimately remove the species from the Ohio Endangered Species list.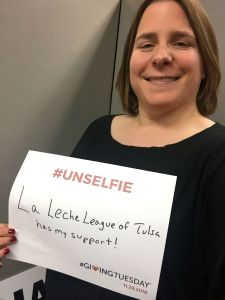 So, whether through volunteerism, established giving programs, or partnerships with important community and environmental initiatives, Williams and its employees have long legacy of being caretakers for the communities. And #GivingTuesday is a great opportunity to demonstrate a legacy we live every day.