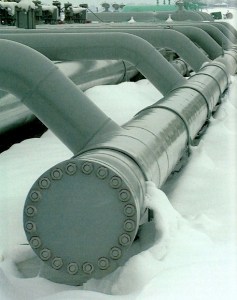 In early January Williams' Transco pipeline delivered a record amount of natural gas to meet demand driven by recent cold weather conditions along the U.S. Eastern Seaboard.
The nation's largest-volume natural gas transmission system, Transco delivered a record-breaking 13.7 million dekatherms (MMdt) on Jan. 8.
The Transco system, which stretches from South Texas to New York City, also established a new three-day market area delivery record Jan. 7-9, averaging 13.6 MMdt.
Completed expansions to the Transco system in 2015 and 2016 contributed to the new volume records in early January. Virginia Southside (250,000 dekatherms per day or dth/d), Northeast Connector (100,000 dth/d), Mobile Bay South III (225,000 dth/d), Leidy Southeast (525,000 dth/d) and Rock Springs (192,000 dth/d) have all been placed in service in the last 22 months to serve customers' demand for power generation, industries and local distribution.
Construction is already underway on the Garden State, Gulf Trace, Dalton, Hillabee (Phase 1) and Virginia Southside II expansion projects that will add even more capacity during 2017.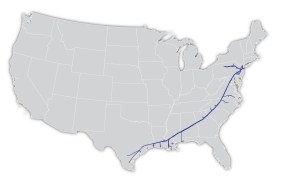 Transco is the nation's largest and fastest-growing interstate natural gas transmission pipeline system. It delivers natural gas to customers through its 10,200-mile pipeline network whose mainline extends nearly 1,800 miles between South Texas and New York City. The system provides cost-effective natural gas services to U.S. markets in the Southeast and Atlantic seaboard states, including major metropolitan areas in New York, New Jersey and Pennsylvania, as well as international markets.