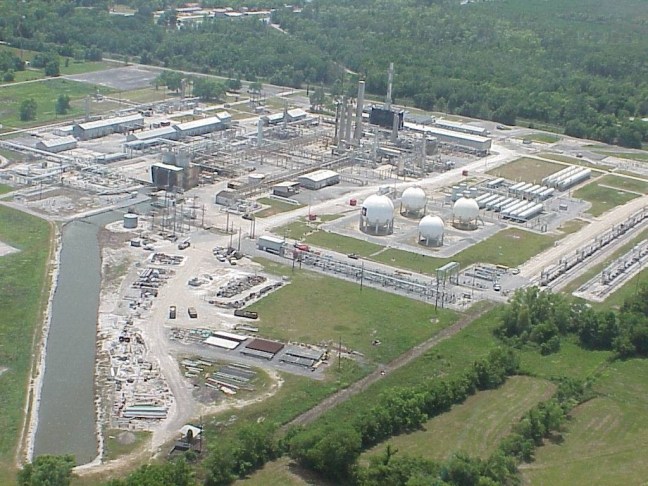 This month Williams employees celebrated 15 years as operator of the Discovery System.
Located in central Louisiana, the Discovery System consists of the Larose Gas Plant and Paradis Fractionation Plant, as well as 477 miles of offshore gas transmission and gathering pipe and related infrastructure. Approximately 50 employees support the franchise, which is a 60/40 partnership between Williams and DCP Midstream.
Vice President & General Manager Pat Carroll says the Discovery team has a lot to be proud of as they recognize the milestone.
"This team has consistently exceeded expectations, setting an extremely high standard for safety performance, asset reliability and customer satisfaction," says Pat. "Many members of the Discovery operations team have been with us for the entire 15 years. I'd like to offer my sincere thanks to them and offer my congratulations for reaching this milestone."
Ten employees remain from the original team that came onboard when Williams become operator of the asset 15 years ago.
The Larose plant and offshore system was built in 1996 and previously owned by Texaco, Williams and Duke. Texaco operated the facility prior to Williams taking over May 1, 2002. At that time, 20 former Texaco employees became Williams employees along with other new hires.
Since becoming a Williams asset, the Discovery system has gone through numerous expansions and modifications, most recently the addition of the Keathley Canyon Connector pipeline tying the original 30-inch Gulf of Mexico transportation pipeline into a 20-inch deep water, high-pressure gas gathering pipeline system.