Williams' Transco pipeline has filed an application with the Federal Energy Regulatory Commission (FERC) seeking authorization for its Rivervale South to Market project, which would create 190,000 dekatherms per day of firm transportation capacity to northeastern markets in time for the 2019/2020 winter heating season.
Transco has executed precedent agreements with Direct Energy Business Marketing, LLC and UGI Energy Services, LLC for firm transportation service under the project. Once complete, the project will help meet the growing heating and power generation demand for northeastern consumers, primarily in New Jersey and New York.
Steve Haugenes, vice president of Direct Energy Business' Natural Gas Operations Group, said, "New York City and northern New Jersey continue to be important growing markets for our vibrant commercial, industrial and wholesale businesses. Firming up volumes that have been flowing on a secondary basis will enable us to better meet the reliability standards that our customers demand."
J.P. Ghio, vice president of UGI Energy Services' Supply and Customer Operations, added, "The Rivervale South to Market project is a natural fit for UGI Energy Services as we continue to grow in the mid-Atlantic by delivering clean, low-cost natural gas to our customers in New Jersey and New York." Ghio added, "New York City has made tremendous strides in air quality due primarily to the conversion from fuel oil to natural gas, and 74 percent of homes in New Jersey rely on natural gas to heat their homes. The Rivervale South to Market project will serve to further those efforts."
Subject to regulatory approval, the Rivervale South to Market project will consist of uprating 10.35 miles of existing Transco pipeline, adding a 0.61-mile pipeline loop, as well as upgrades and modifications to existing pipeline facilities, all in New Jersey.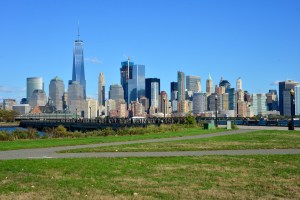 Transco delivers natural gas to customers through its 10,200-mile pipeline network whose mainline extends nearly 1,800 miles between South Texas and New York City. The system is a major provider of cost-effective natural gas services that reach U.S. markets in 12 Southeast and Atlantic Seaboard states, including major metropolitan areas in New York, New Jersey and Pennsylvania.