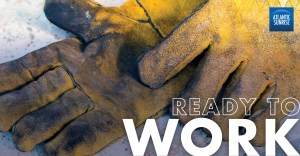 The York Daily Record reports that with construction of the Atlantic Sunrise pipeline ramping up, hundreds of construction jobs are available in Pennsylvania.
The International Brotherhood of Teamsters is sponsoring a  job fair Friday and Saturday in Harrisburg. Attendees will have the chance to learn more about the industry, fill out an application and sit for an interview.
"We have hundreds of jobs to fill in Pennsylvania and we are looking to expand our workforce quickly," Mike Laborde, training director of the Teamsters National Pipeline Training Fund, said in a news release.
Read this 
story 
in the York Daily record to learn more.