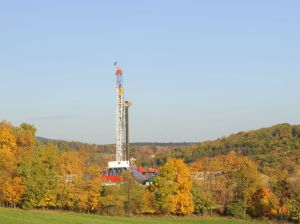 Reuters recently reported that natural gas production from U.S. shale fields can keep growing for decades, giving Washington a powerful diplomatic tool to counter the geopolitical influence of other global energy producers.
The article quotes industry executives speaking at the triennial World Gas Conference in Washington.
"We see a century of natural gas supply in U.S. shale. Shale's abundance is real and it's not going away." — Ryan Lance, chief executive of U.S. shale producer ConocoPhillips, said.
"What the U.S. has done for the world with shale gas is given another form of affordable, competitive energy that can be relied upon." — Jack Fusco, Cheniere's CEO.
"This shale gale has boosted the U.S. economy and transformed markets around the world." — Darren Woods, CEO of Exxon Mobil Corp.

According to a study from IHS Markit Ltd., the United States currently produces about 72 billion cubic feet (bcf) of natural gas each day, a figure that is expected to grow by 7 bcf per day this year. And within 20 years, U.S. shale gas output should grow an additional 60 percent.
Read the full article.