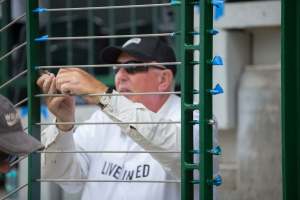 Williams' 2018 United Way campaign is in full swing and will continue through November 1. As you are well aware, we're proud of our long and steadfast commitment to United Way and to the communities where we live and where we have operations. As a retiree, you play an important part in continuing this legacy of support.
In 2017, Williams' retiree contributions totaled more than $300,000, and with Williams Foundation matching dollars, Williams retirees had the effect of delivering nearly $560,000 to local United Ways.
Last year we ran more than 23 United Way campaigns across the U.S., raising more than $4 million in total contributions to support education, financial stability and health initiatives in local communities.
When you donate through the Williams United Way campaign, you double your donation (up to $25,000). This matching benefit applies to United Way organizations in our areas of operation and expansion.
If you would still like to make a donation to a United Way outside Williams' areas of operation, we encourage you to do so through the Williams United Way campaign so that it can be counted toward our overall campaign.
If you need assistance making your pledge, please contact Sam Swindell in Community Relations at 918-573-3168 or by email at WilliamsCommunityOutreach@Williams.com.
Thank you for continuing this legacy of giving.