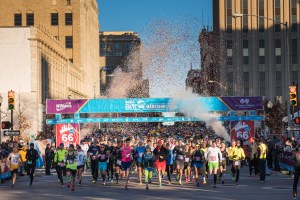 For one weekend each November, Tulsa becomes a global community for runners from all 50 states and 11-plus international countries. Runners converge for one collective goal – crushing it in one of the Williams Route 66 races – from the one-mile fun run and 5K on Saturday to the half and full Marathon on Sunday.
Williams, who is celebrating 100 years in Tulsa, has been a sponsor of this race since its inception and is proud to celebrate its 10th year as title sponsor of the marathon.
"Our 10-year partnership with Williams works so well because we share the same goal: helping make Tulsa the best it can be. Williams supports our marathon and our community unequivocally and we're proud to carry the Williams name," said Destiny Green, executive director of the marathon.
It's not all about running though. The Williams Route 66 Marathon also supports several local non-profits and this year Williams is proud to have Ainsley's Angels as the charity of choice for our team.
Ainsley's Angels mission is to provide an opportunity for everyone to experience endurance events and raises awareness about the special-needs community through inclusion in all aspects of life.
Over the past 13 years, Williams has had close to 1,000 employees participate in one or more of the races.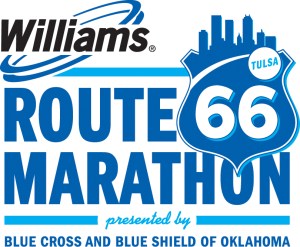 In addition, we have had over 400 employees, along with friends and family members, volunteer at the Williams water stop and the Health and Fitness Expo.
Williams is proud to be a part of this ever-growing community event that brings runners in from around the globe and we look forward to continuing to continuing this partnership into the future.
So, from Williams and its employees – Welcome and good luck! Bienvenido y buena suerte! Bienvenue et bonne chance!  Willkommen und viel Glück! Benvenuto e buona fortuna!