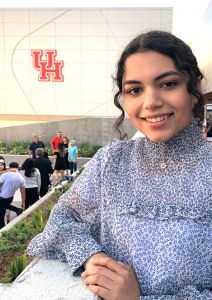 Hi, my name is Binish and I'm a Williams' Communications and Community Relations intern this summer. I'll be a junior at the University of Houston starting this fall, studying print journalism and marketing. I'm a creative writer at heart, but my internship experience is exposing me to different forms of communications that I'm learning to love just the same.
Competency, organization and passion are three of the most influential factors that contribute to extraordinary results at Williams. Earlier this month, Williams hosted interns from across various operating areas at the Tulsa, Okla., headquarters for a three-day Intern Institute. Forty-six interns, representing 16 universities came together for the opportunity to participate in discussions with Williams' executives, vice presidents, and leadership while developing networking skills and learning about the company.
Through sessions on competency, organization and passion, we learned how to prioritize these individual components while maintaining well-rounded career goals. The Williams early career team created an itinerary for success which consisted of learning, development and team activities.
Interns from various departments such as IT, gas marketing, engineering and more, learned about each department's unique contribution to Williams' success. Sam, an IT intern, said the experience "provided me with the most well-rounded view of a company and its culture; a perspective I usually couldn't get elsewhere."
During the Q&A sessions, speakers discussed their passions and background before diving into work experience. Out of the many discussions we had the opportunity to participate in, what stuck with me most was Chief Financial Officer John Chandler's dedication to the internship program. "The intern program is one of my passions," Chandler said. "I want these three days to be valuable and enriching to your experience with Williams." His commitment to developing an extraordinary program through the early career team was inspiring.
The experience is one I'm grateful to have been a part of. I enjoyed the opportunity to speak with the executive team, meet interns from different cities and gain insight on what it means to be a part of a team like Williams.