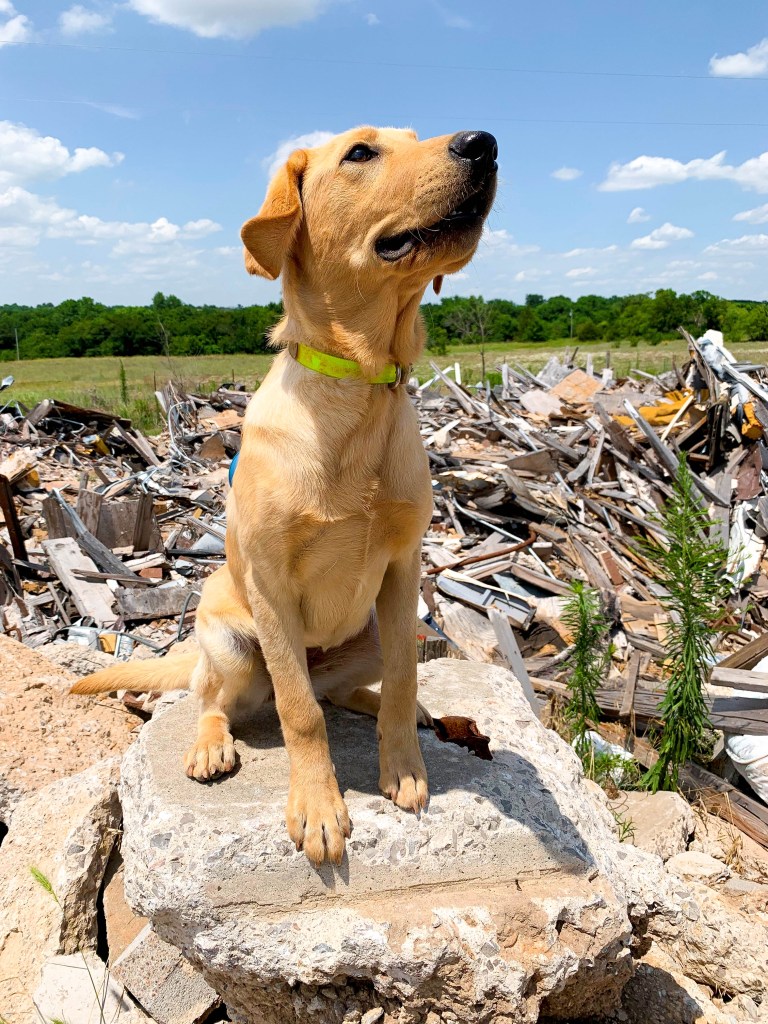 Meet Piper, she's a super adorable, superhero in training.
Piper is a one-year-old yellow lab training to be a search and rescue dog at Ground Zero Emergency Training Center in Tuttle, Oklahoma. Williams is sponsoring her on her journey to become a life-saving first responder.
"Our support for Piper and Ground Zero reflects our commitment to supporting first responders across our operating areas.," said Sara Delgado, director, Brand. "The canines and their human partners are like highly skilled athletes, training every day, to be ready when deployed."
Ground Zero was founded by Barry and Becky Switzer after they saw the need for more specially trained search dogs after the 1995 Oklahoma City bombing.
In the last three years, the center has trained and placed at no charge 26 dogs with first responders in six states. The nonprofit plans to expand their facilities to provide even more canines in coming years to first responders.
Highly-trained search dogs often are able to find victims after hurricanes, tornadoes and other disasters more quickly and effectively than a person or device, said Denise Corliss, who recently retired from Williams and is a canine handler for Texas A&M Task Force One.
She said the center's central location in the U.S. will allow it to serve first responders across the nation.
Piper, who lives with a foster mom, has trained at the center with her siblings since she was just a few days old. When ready, she'll be paired with a handler and the pair will go through rigorous disaster exercises to be certified as urban search and rescue partners.
Ground Zero trainer Todd Frazier said only the most elite canines make the cut and Piper is shaping up to be just that.
"She has great drive and she doesn't get distracted when she's working," he said. "She's also having a lot of fun."
You can follow Piper on her journey on the Ground Zero website and see a video of her learning the ropes through play. You can even subscribe to updates on Piper.