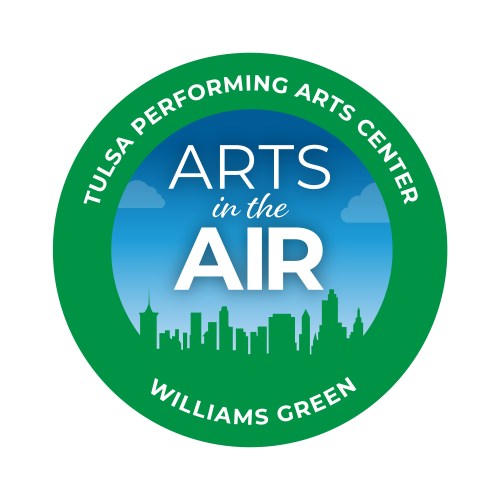 The arts are back at the Tulsa Performing Arts Center. While the building adjacent to Williams' headquarters is still closed because of COVID-19, concerts soon will resume on the Williams Green.
The free Arts in the Air series, sponsored by Williams, starts Friday, Sept. 11, with a performance by The Fabulous Mid Life Crisis Band, a Tulsa-based classic rock and roll band that plays popular dance music. Other planned performances can be found on the Tulsa PAC Facebook page and website .
The outdoor green is large enough to accommodate about 600 guests socially-distancing.
"Williams has a long history of supporting the arts in Tulsa," said Laura Creekmur, a trustee member of the Tulsa Performing Arts Center Trust and Williams' VP of Communications and Corporate Social Responsibility. "In a time when the theater, music and dance scene has been dramatically impacted by COVID-19, we're proud to partner with the Tulsa PAC to bring the arts back safely to the community. Our employees are excited about this opportunity to join fellow Tulsans on the Williams Green for free arts entertainment in downtown Tulsa."
Williams and the Tulsa Performing Arts Center have entwined histories that contributed to the revitalization of downtown Tulsa nearly a half century ago.
In the early 1970's, Tulsa city leaders were looking to build a performing arts center at the same time Williams purchased nine blocks to build a new headquarters. After amending plans to build one 52-story tall tower rather than two shorter towers, adjacent land was no longer needed and given to the city by Williams.
Williams' president John Williams and philanthropist Leta Chapman then made an astounding offer to the citizens of Tulsa: If Tulsans voted to fund half of a performing arts center, Williams and Chapman would raise the other half. A bond issue was passed in 1973, and the new Tulsa PAC was funded at $14 million. Today, the Tulsa PAC houses four theaters, including one named after John Williams. The first performance at the PAC, held on March 19, 1977, featured the Tulsa Philharmonic and jazz great Ella Fitzgerald.