While 2020 has been a year of challenges, one thing is certain. As families prepare for safe Thanksgiving gatherings, Williams employees will be ensuring natural gas is available to keep homes warm and Thanksgiving meals cooking.
Williams handles 30% of the natural gas in the United States and supporting an operation like that takes dedicated employees working in the field and areas like pipeline control 24 hours a day, seven days a week. That includes holidays too.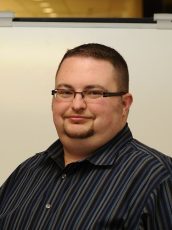 Nathan Thee is a senior pipeline controller for Williams in Tulsa, and in the more than eight years he's been with the company, he knows the critical nature of his job means his work shift fluctuates. He will be working this Thanksgiving with plans for his Thanksgiving holiday with family over the weekend.
"Pipeline control is like air traffic control at an airport, except we're directing gas in pipelines. It's something that needs constant attention," Thee said.
As a controller, Nathan typically monitors several pipelines remotely and directs assets where they need to be so there's no service interruption to Williams' customers.
"We're in constant communication with processing plants and well operators, making sure gas flow is up and running from the well heads to the plants," Thee said.
Pipeline controllers are also coordinating with operations employees in the field around the clock with any necessary work or checks they have. For example, a pipeline controller will coordinate with a field employee who is replacing fire extinguishers at the pipeline to ensure it's safe for the employee to proceed with the work.
"Most people know when they turn on a stover or heater, the gas is there. But it really takes a lot of work behind the scenes to get that gas to them," he said. If people aren't thinking about the reliability of gas being there, that means we're doing our job correctly."