Bringing Southeastern Trail online under budget and two months ahead of projected in-service is a true reflection of Williams' Core Value of being Reliable Performers.
"There are three key words that describe this program," said John Merancy, project manager, Project Execution. "Discipline, planning and teamwork."
These three words served as the foundation for a program facing the barriers of a pandemic, hurricanes, equipment defects and other obstacles.
Southeastern Trail is a 296 million cubic feet of natural gas per day (MMcf/d) Transco transmission expansion project sanctioned in 2018 to serve growing demand in the Mid-Atlantic and Southeastern U.S. In November 2020, Williams commenced partial in-service of 150 MMcf/d, and an additional 80 MMcf/d in December. The full program volumes were put into service on Jan. 1, 2021.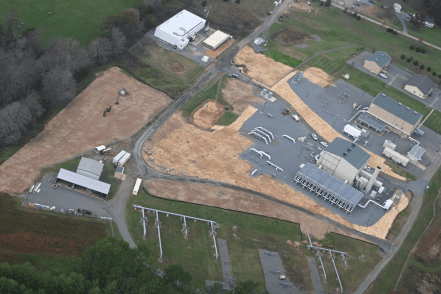 It is a unique project, touching multiple facility locations along the Transco system to connect the Cypress, Atlanta and Charlottesville divisions along Transco's Eastern Interstates franchise. But it is not just its geography that make it unique. Before construction began, Federal and local permit delays with FERC and Virginia stalled the project by four months.
"After construction finally began, we were hit with COVID-19," Merancy said. "The pandemic presented various restrictions on productivity with illness cases, material delays and testing delays,"
Additional obstacles included significant rainfall, courtesy of a record-breaking 2020 hurricane season.
"You would think just one of these challenges could be devastating," said Greg Mann, program manager, Project Execution. "It's truly surprising how many things popped up on this project for us to work through."
How did the Southeastern Trail program team overcome such monumental obstacles and achieve an early in-service date while coming in under budget and remaining focused on safety and environmental stewardship?
"There was more discipline in this program than I've seen in the past," Mann said. "We had forecasting accuracy and a carefully maintained schedule on our side to plan and predict the work. But more than that, we had the level of experience that allowed us to react and handle things as they came at us."
A streamlined organization also allowed for increased efficiencies.
"We had cohesion with all key groups working together, which really allowed us to seamlessly collaborate, streamlining our efforts and decisions," said Kevin Liu, manager of projects, Project Execution. "Through the countless hurdles we navigated, we held each other accountable and kept our eye on the goal."