When Williams employee Kelly Scott recently walked through the doors of the former Ben Hill Community Center in North Tulsa, it brought back a sensory overload of memories.
"I was overcome with so much emotion. I could almost hear the whoosh of kids rushing past, the sound of basketballs hitting the floor, the referees' shrill whistles," she said. "It was wonderfully nostalgic."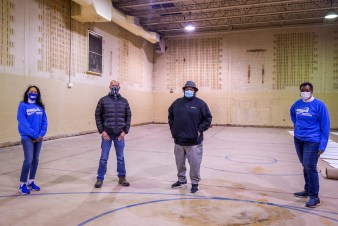 Scott spent many of her childhood days at the city-operated youth recreation center, as did her friend and Williams colleague Erma Matthews. While both were saddened when the center closed more than a decade ago, they are excited to be part of its reinvention as Williams volunteers.
With Williams support, the center this year will become home to the Reed Community Foundation and once again a safe place for youth to play sports, get a hot meal and help with school, and learn about futures in science, technology, engineering and mathematics in a lab named after Williams.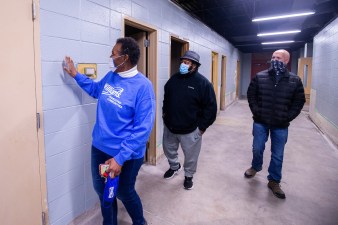 Matthews, who still lives just blocks from the site, said she's looking forward to Williams employees volunteering at the center. Although just a mile from Williams' downtown headquarters, seeing employees mentor youth at risk will bring the two locations even closer.
"The Williams tower won't just be a building in the skyline, but a place they might work someday."
Scott agreed.
"I'm so excited about the STEM lab and the opportunities it's going to bring," she said. "It's going to open up so many minds and eyes to kids who have gifts and don't know it yet."
In October 2019, the City of Tulsa made the decision not to tear down the Ben Hill Community Center, but to gift it to the Reed Community Foundation and allow it to operate out of the center. Major interior renovations are underway to create the STEM lab, food and clothing pantry, and rooms for counseling. The center's large gym also is being renovated.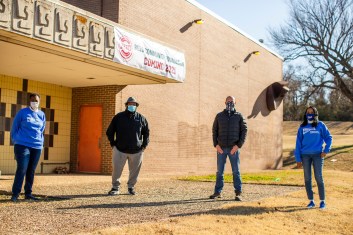 The City of Tulsa will invest $2.7 million on exterior improvements, including the tennis and basketball courts, playground and lighting.
To support those plans, Williams will give $100,000 each year for the next five years to the Reed Community Foundation.
"The donation from Williams is like a breath of fresh air," said "Coach" Keith Reed, who founded the nonprofit in 2014. "This is a game changer for the Reed Foundation."
RCF is scheduled to open the Ben Hill Community Center in conjunction with the commemoration of the 1921 Tulsa Race Massacre in May 2021. For more information on the Reed Community Foundation and how to support the Ben Hill project, visit reedcommunityfoundation.org. You can also watch this short video about Williams involvement.