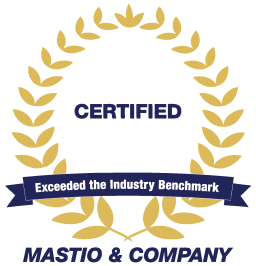 Williams is proud to announce that Northwest Pipeline has again exceeded the industry benchmark for performance as evidenced by the results of the 2021 Mastio Survey. The Mastio Survey is a national, industry-wide study that includes data collected from targeted respondents who rate interstate pipelines. We are proud to announce that Northwest Pipeline retained our second-place ranking for Overall Quality of Service in the Mega and Major pipeline categories.
The survey results for 2021 highlighted the attention to detail that Northwest Pipeline has been focused on meeting and exceeding customers' expectations during a year with headwinds associated with a corporate reorganization, state relocation, and global pandemic.  This targeted study allows us to hear the voice of the customer when it comes to all things Northwest Pipeline and develop action plans to address any communicated deficits.  This year's action plan will be focused on continuing to develop a well-rounded team of commercial representatives and working with our Business Development and Technical Services professionals to provide creative proposals to mitigate the Operational Flow Orders on the system.
Northwest Pipeline would like to take this opportunity to thank all of the customers who participated in the Mastio 2021 Natural Gas Pipeline Survey. We believe in a continuous cycle of improvement and your feedback helps us identify the areas that mean the most to our customers.