Earlier this year, Williams announced it was joining Greentown Labs Houston as one of the grand opening partners, helping launch the city's first-ever climatetech focused startup incubator.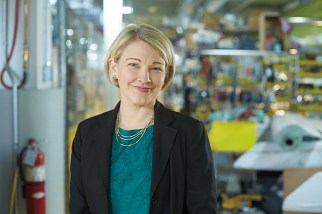 Greentown Labs Houston is providing more than 40,000-square-feet of prototyping lab, office and community space for about 50 startup companies.
We asked Emily Reichert, CEO of Greentown Labs, a few questions about this exciting development.
You opened Greentown Labs in Boston a decade ago. Why was Houston a good place to open another incubator?
For us, it goes to our dual mission of supporting entrepreneurs but also addressing climate change. We've seen Houston as the energy capital of world, but it needs to be the energy transition capital of the world. We aim to bring together civic and business leaders, entrepreneurs, students and other stakeholders who have already begun the transition and raise awareness of the opportunity for those who have yet to engage.
Why are energy companies critical to the success of Greentown Labs?
I don't know how we do the energy transition without the partners who know how to do energy at scale. They are necessary components to overall climate solutions. At some point these innovations will grow to scale to have real impact on climate change. You need these partners to help make that happen through their know-how and knowledge base to get us where we need to go.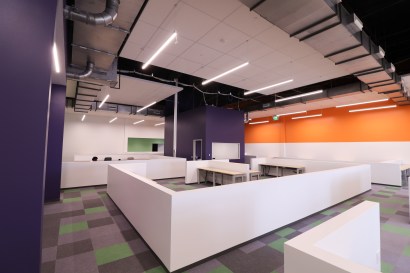 What the status of the incubator now?
The member companies, our entrepreneurs, are moving into the office space and labs. In our first quarter, we will likely onboard 30 young companies working on all aspects of climate tech.
Additionally, we are connecting entrepreneurs in Houston and Greentown Labs Boston to build a bridge between the two cities.
We are creating an ecosystem with all these resources that young companies will need in order to grow. Working with a company like Williams is important to a young company that doesn't have all the knowledge of markets, or expertise on how to do manufacturing, or understanding of appropriate regulations that may come into play.
Where do you think Greentown Labs Houston will be in five years?
I hope we have many young companies growing in the Houston area that had their start at Greentown Labs, that some of these technologies made it to scale because they partnered with companies like Williams.
The climate isn't going to wait so we need to do things as quickly and efficiently as possible. It takes collaboration to make this happen.
---
Williams is joining Greentown Labs Houston as one of the grand opening partners, launching the city's first-ever …