Propane and other gas grills remain among the most popular types of outdoor cooking equipment. They are easy to start and easy to use, and among the most affordable energy options.
As grilling season starts, it's important to make sure you stay safe.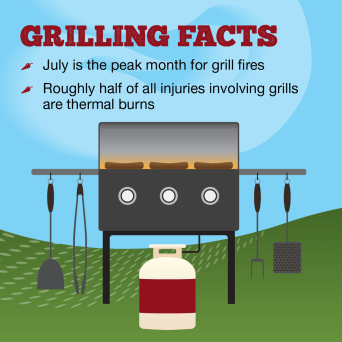 According to the National Fire Protection Association, seven out of ten adults in the United States own a grill and an average of 8,900 home fires are started by grills each year. Before your family and friends come together for a delicious meal, review these tips to ensure you stay safe while having a great time.
Only use propane and charcoal grills outdoors.
Place your grill away from your home, deck railings and hanging branches.
Children and pets should stay a minimum of three feet away from the grilling area.
Remove any grease and fat that has built up on the grill or the trays below.
Never leave the grill unattended.
Open your gas grill lid before lighting it.
Following these simple tips will give you the peace of mind to safely enjoy grilling your food and spending time with family and friends.