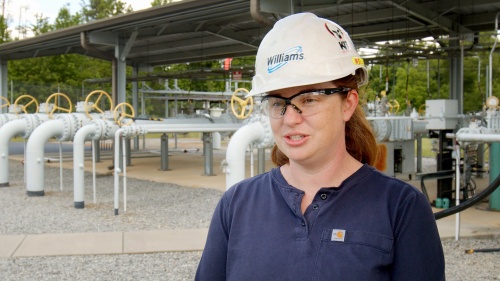 Anna Hamlett has worked at Williams for eight years, and each day has been different.
As a coordinator of maintenance for Transco in North Carolina, she's got a big role making sure all regulated tasks are completed properly and on time. Our operations are regulated by federal, state and local agencies.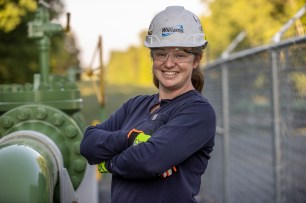 "We frequently need to perform certain tasks to keep ourselves, the public and our equipment safe and operable. It is my job to make sure that we complete those tasks by their deadline and the frequency that they're required to be done, and then maintain all documentation."
That requires close collaboration with operations personnel, management and other stakeholders to ensure operations, maintenance and construction projects are on time, done safely and on budget.
Hamlett says she also sees her job as an important factor in protecting the environment.
"Our community and our Williams team are a family. We want to make sure that we are doing everything that we can to keep the environment and our community safe."
Every day may have a new set of tasks or challenges, and that's very appealing to Hamlett. "What I like most about working for Williams is that every day is something new," she said. "I will always come to work and learn something new every day. There's always a new project, a new expansion or new technology. It's ever changing."