The Pencil Box, a nonprofit serving over 500 Tulsa County teachers, gave away 96,000 pencils – and a lot of other supplies last year.
The pencil quantity was so large, if you strung them end to end, they'd stretch across the Grand Canyon.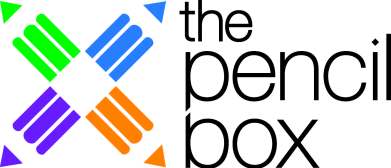 Now that's something worth writing about!
The nonprofit is reducing the out-of-pocket financial burden that many public school teachers face. Teachers from about 64 eligible schools in Tulsa County, where 70 percent or more of students live below the federal poverty line, can select supplies specific to the needs of their students and classroom. In addition to core supplies like pencils, crayons, paper, scissors and pens, teachers can find enrichment and incentive items to keep students motivated.
The typical student goes through 48 pencils a year, said executive director Nancy Bolzle, but some students may have no pencils, paper or other critical supplies at all. Teachers often pay for such supplies themselves to bridge the need.
"A teacher told us about her student in remote learning last year who did not have one piece of paper at home prior to our first distribution and used a McDonald's bag to do his schoolwork. We can't expect students or teachers to succeed if they don't have the tools they need to do the job," Bolzle said.
The Pencil Box is currently located in temporary space but looking to move into a new facility next year. The new building will operate like a store, where teachers can shop supplies and "check out" for free.
Last year, the nonprofit gave away $665,000 worth of supplies, and has already given $500,000 in back-to-school supplies this year, helping about 24,000 students.
Williams has been pleased to support the nonprofit by providing volunteers, holding supply drives and providing grants, including $25,000 for the new building.
"The Pencil Box is an amazing organization impacting a large number of students in our community by providing tangible school supplies that enable success," said Williams employee Steven Rowton, who serves on the board of The Pencil Box.
He said the building will increase warehouse and distribution space, allowing more teachers to be served.