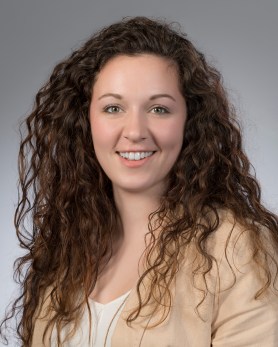 Cassandra Solarczyk, leader of the Women of Williams Employee Resource Group (ERG), says employee-led groups are essential to growing a diverse and inclusive workplace.
Learn more in the Q&A.
What is the Women's ERG at Williams?
The Women of Williams (WOW) ERG is meant to cultivate an inclusive environment that encourages and supports women to help advance their leadership potential and skills through collaboration, mentorship and discussion. With enterprise and local engagement, we are able to connect our employees across the country.
Why are employee-led groups like the Women's ERG important to promoting inclusion across the company?
Having groups that are employee-led are important to help make employees' experience at Williams more well-rounded. Helping to support and educate others throughout our organization is vital both on a professional and personal level.
The Women's ERG is planning several events for Women's History Month. Can you tell me about those?
We are planning to bring in external speakers for an enterprise-wide event to speak about women in the energy industry. There will also be a collection drive for local organizations that support women in our community. Internally in the WOW ERG, we plan to share information with our members about Women's History Month and elevating women in our organization.
What would you tell potential employees about Diversity & Inclusion at Williams and why they should work here?

In my opinion, D&I is often misunderstood and only related to gender or race, but D&I is so much more than that. Being able to bring your whole self to work, no matter what you are going through is vital. Williams provides an environment to ensure that everyone feels comfortable to be honest and open, if they choose to, about their life.