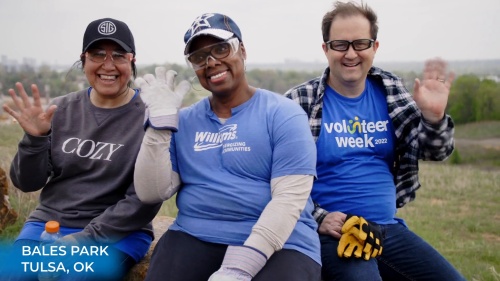 The numbers are impressive: hundreds of Williams employees completed more than 160 projects in 18 states during our inaugural Volunteer Week.
But the impact goes far beyond the statistics. For many nonprofits, the volunteerism showcased the enduring value of community support.
At Kathy's House, a West Virginia hospitality facility for families and patients receiving medical care, employees painted walls, stripped wallpaper and sorted a food pantry.
"The exuberance and excitement that Williams employees have shown has just been amazing," said Kenn Criswell, director of the nonprofit's foundation. "It was a very productive day and the Williams group was just amazing. They really transformed our space."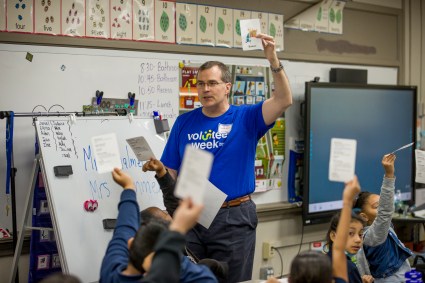 Strong community involvement is at the heart of Williams, said Williams President and CEO Alan Armstrong, who volunteered for Junior Achievement at a Tulsa elementary school. Williams Volunteer Week builds on the company's long tradition of being a good neighbor through employee volunteerism and financial support.
"What we do individually is a drop in the bucket compared to what we can accomplish when we all come together as Williams and really impact the communities in a significant way," Armstrong said.
Kansas employees delivered Meals on Wheels every Friday for more than a month.
"We appreciate the Williams employees," said Connie Grennan, Director of Meals on Wheels of McPherson, Kansas. "Without volunteers, we would not be able to serve hot balanced meals to the elderly and infirm. Volunteers like those from Williams are vital to our organization."
In Tulsa, a group of employees wanting to serve military veterans volunteered at the Coffee Bunker, preparing bags of pantry and hygiene items.
Employee Steve McCarthy said Volunteer Week was an opportunity to give back to nonprofits in need and support Williams' commitment to communities in which employees live and work.
"Everyone came away with a good feeling in our hearts," he said.
In Opal, Wyoming, employees cleaned up the Kemmerer Little League fields in time for the summer season.
"We live in a small town that needs the support of all businesses and community members who are willing to step up," said employee Andrea Graves. "I think it's wonderful that Williams is encouraging such involvement and we were excited to show how much we genuinely care about the success of our community."
The city of Wadley, Alabama, benefitted from a day of clean-up by Williams employees. They coordinated with Mayor Donna McKay to trim trees, wash sidewalks and beautify city property.
"This project was a great success that builds upon our long-term support of our community," said employee Christopher Birdsong. "Throughout the year, we pick up trash alongside county roads and pride ourselves on our volunteer work."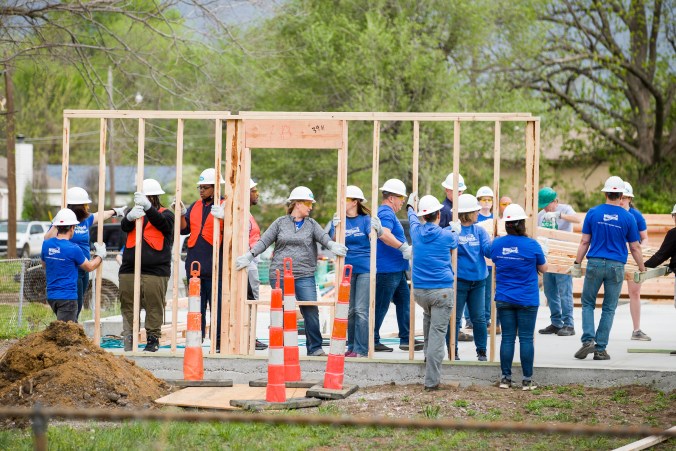 In several states, employees partnered with Habitat for Humanity during Volunteer Week. In Colorado, employees built tiny houses for veterans, and in Tulsa, helped build a house as part of a "Blitz Build."
"Williams is one of those unique companies that really believes you have to be a good corporate partner and community partner in the places you operate," said Cameron Walker, President and CEO of Tulsa's Green Country Habitat for Humanity.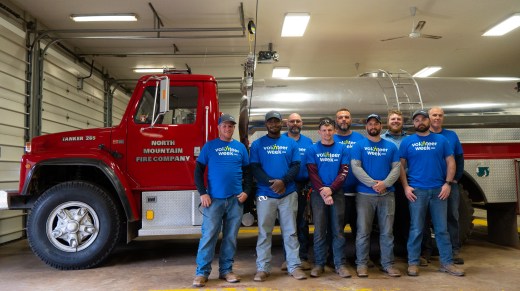 Williams support of first responders was on display as well, as employees gathered at the North Mountain Volunteer Fire Company in Benton, Pennsylvania, to clear brush and debris and clean up the small fire station.
"It was a big help, for sure," said Williams employee Brian Bernard, who serves as the volunteer fire chief. "Having Williams' manpower here goes a long way in our efforts to protect our community and the people in it."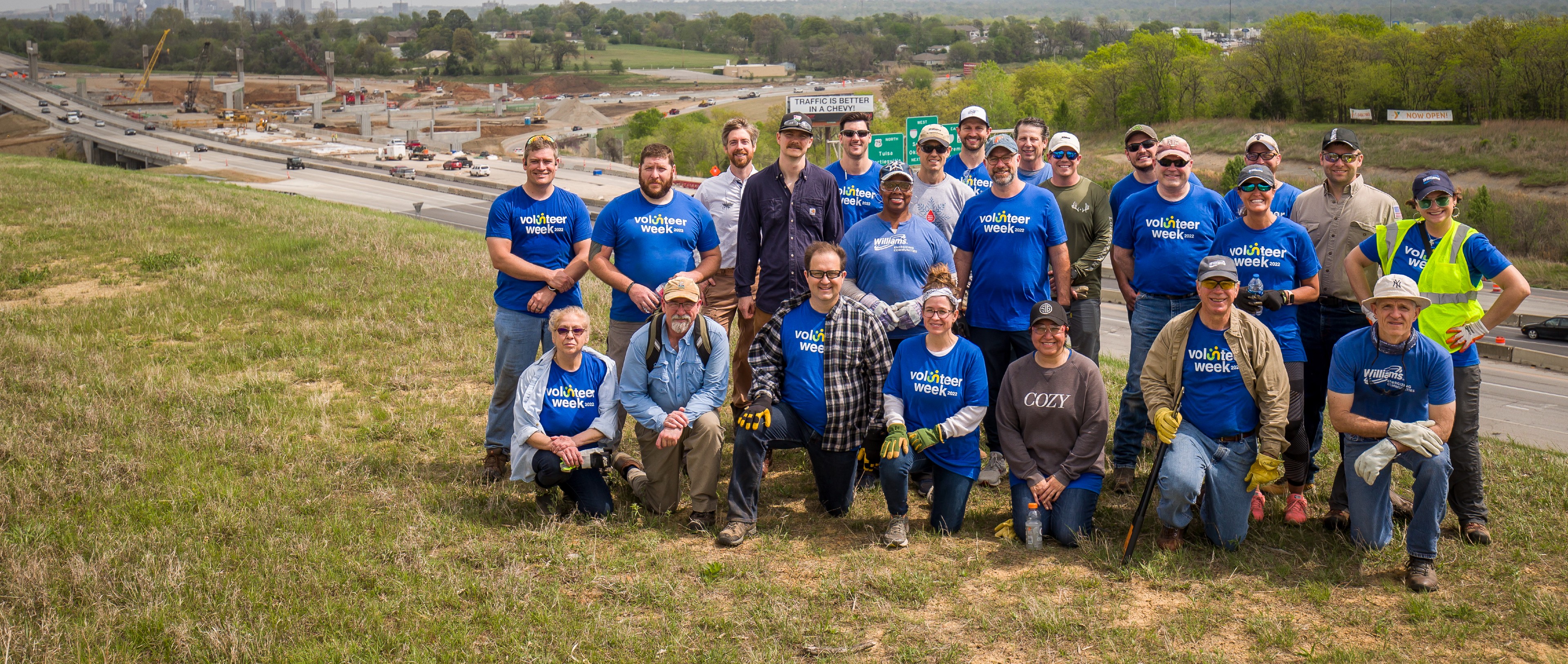 Building houses, landscaping, packaging food and helping students! These are some of the many activities during …