Nestled in the scenic mountains of Northeast Pennsylvania, Patriots Cove is a refuge for injured military veterans and first responders seeking the healing power of nature and camaraderie.
Patriots Cove provides wheelchair-accessible trout fishing, hunting and other activities for participants — and their caregivers — adapting to life after service.
Founder Jeff Swire was seeking his own rebirth when he purchased the property in 2016, after leaving the military because of illness.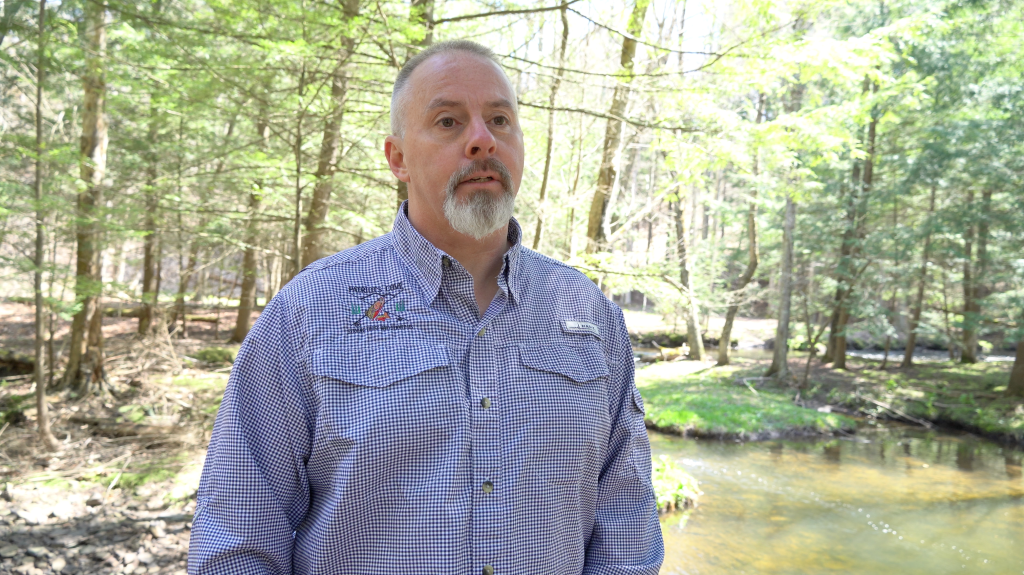 "The loss of my career, the loss of my home and the destabilization of my life made it very difficult to move forward, trying to choose whether to live or not to, was always on my mind," he said. "But with the support of my wife and my family, we found a choice to move forward. We moved back home to Pennsylvania and purchased this 18-acre property."
Shortly after, he found his calling.
"God or divine intervention reached into my heart and gave me a vision of a place that wasn't about me, but it was about people like me, struggling to find footing in the world after service with injuries or illnesses. And this place said: You can heal others. You can help others."
Participant Keith Lutz said Patriots Cove is a special place for veterans to gather and enjoy nature.
"I think of it as a sanctuary where we can get together and it's OK," Lutz said. "We can talk about things. We can vent and compare notes. We tell funny stories. There are people here who understand."
Williams employee John Pittenger is a frequent volunteer at Patriots Cove, where he and co-workers use their expertise to help improve the habitat and water quality for native trout.
"It's an opportunity to share my passion around fly fishing and enjoy the outdoors with these great men and women who have served our country," he said. "It's my way of putting 'Thank you for your service' into action."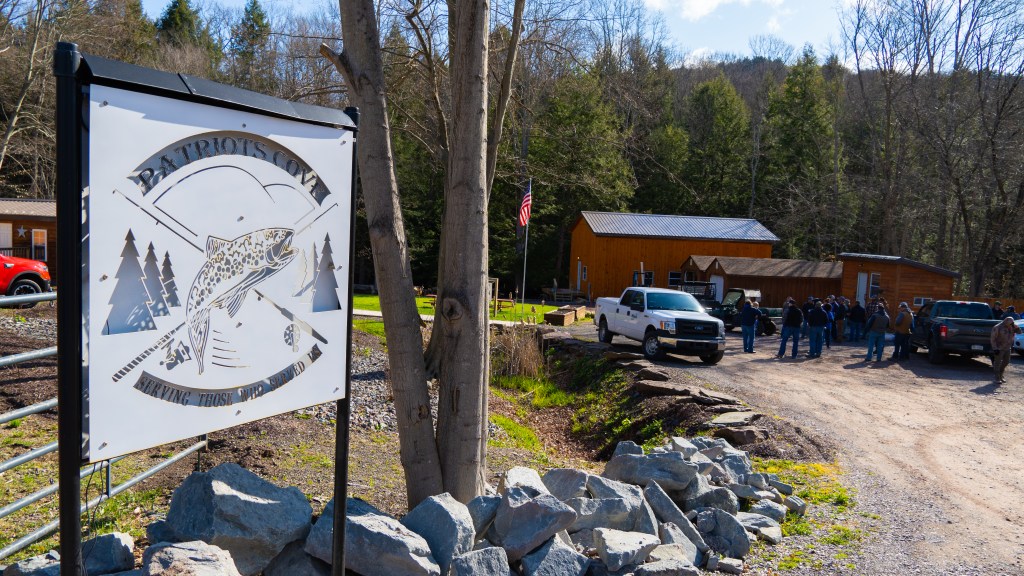 Williams has long been a supporter of Patriots Cove. During Williams' volunteer week, Tunkhannock employees spent a day clearing the property for the fishing season. Employees also volunteer each year for Fish for the Fallen tournaments.
"People need to reengage in nature and enjoy the world around them," Swire said. "And what we do here, is make that as extremely accessible as possible. And we thank organizations like Williams that help us make that happen."
Lutz said Patriots Cove changed his life.
"It's a magical place," he said. "We call it Cove magic. It leaves you with something you bring with you wherever you go."