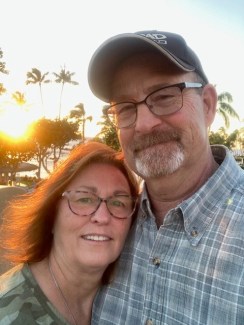 Name: Nathan Neal Redden
Former role: Senior Controls Technician – Electrical and Instrumentation
Number of years with Williams: 30 years with Williams (8 years in field prior to Williams plus 2 years at a Tech School before that.)
Number of years retired: This April will be 3 years.
How have you been spending time in retirement and are you involved in any community/volunteer activities? My wife spends a great deal of time volunteering in our community and at the state level, so I tag along and help out where I can. I also volunteer in our local high school's Industrial Arts classes, and together we mentor for the high school's Robotics Team.
Williams has had me serve as an I/E Inspector on several turbine controls upgrades, plant re-commissioning, and start-up activities for Midstream and Methane Emissions Recovery Systems for Northwest Pipeline.
We love traveling with our camper, fishing, hunting, and exploring, visiting our kids, grandkids, and friends. One big plus is having time to complete projects I started but never had time to finish!
So far, what has been your favorite thing about retirement? My favorite thing about being retired? Definitely having more time to spend with my wife and family! I LOVED my career with Williams, many years ago my Dad told me "Son, find something you love to do, get good enough at it to make a good living and you'll retire feeling like you've never had to work a day in your life".
Anything else you would like to add: Well that's my story! Williams is a great, great company, made up of good, hard working, capable, decent people who are passionate about safety, being a good neighbor to our communities and leading our industry. What a great bunch to be associated with!!