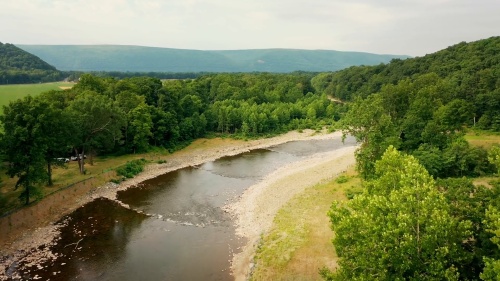 For Williams employee Adam Weightman, restoring Loyalsock Creek in Lycoming County, Pennsylvania, was more than a typical project.
The environmental specialist grew up nearby enjoying the watershed and wants to give his daughter the same recreational opportunities, while preserving the natural ecology he loves.
"When I was approached by my manager to work on the restoration of a stream I grew up enjoying — you know, fishing, hunting in the area, spending time here with my grandpa and also my daughter — it meant a lot to me to be able to do something for the community."
Flooding from snow melt and tropical storms contributed to gradual deterioration of the watershed over several decades, exposing some sections of Williams infrastructure.
As part of the restoration, the exposed pipe was lowered with the stream channel and native vegetation and trees were planted to help stabilize banks and reduce the risk of future erosion. The added tree canopy also helps to cool the water to improve trout habitat. Wildflowers were planted to benefit pollinators.
"The species selected were based on what occurs naturally in the surrounding location and what would be successful within the floodway boundary," Weightman said.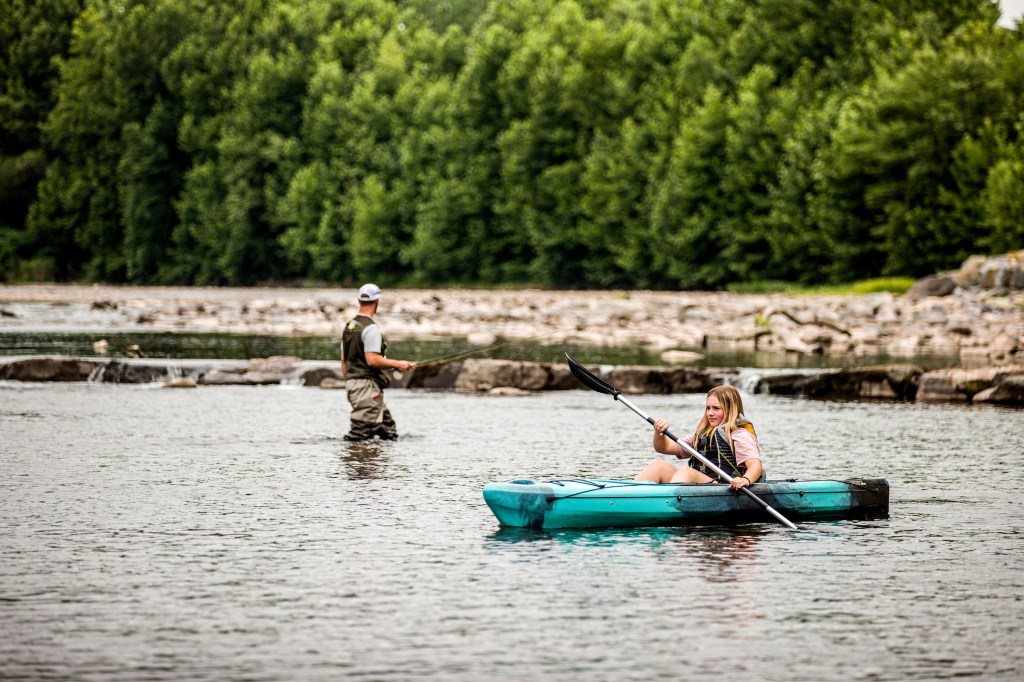 Williams also wanted to enhance the area for boaters and fishermen.
"We worked with an engineering consultant, state agencies and federal agencies to come up with a plan to not only stabilize the watershed, but also to maintain the integrity of the pipelines," Weightman said. "We collaborated with the Pennsylvania Fish and Boat Commission on a design to allow boaters and recreational fishermen better access to the stream and to be able to navigate down through easily."
He said Williams will monitor the project to ensure its long-term success so future generations like his daughter have access to nature's beauty.
"I want her to enjoy kayaking here and fishing here like I did when I was a kid."