Overview
The proposed project is an expansion of the existing Transco pipeline's capacity to Virginia and will increase the natural gas delivery to meet growing residential demand for affordable energy in the region. This project will be regulated by the Federal Energy Regulatory Commission (FERC) under the 7(c) pre-filing process to ensure thorough consultation and cooperation with other regulatory agencies and community stakeholders.
Once approved by FERC, the expansion project will add a total of approximately 105,000 dekatherms per day (dt/d) of pipeline capacity to the Transco system by Winter 2025. That's enough reliable natural gas to meet the needs of nearly 500,000 homes in the region.
Background
Williams operates the Transco pipeline, an approximately 10,200-mile natural gas transportation system that extends from south Texas to New York City. The Transco pipeline is the nation's largest-volume natural gas pipeline system, transporting about 15% of the natural gas consumed in the U.S. In 2019, Transco was responsible for the safe and reliable delivery of approximately 52% of the natural gas that entered the Commonwealth.
Construction Activities
The project includes installing additional electric compression at Station 168 (constructed as part of a separate project), approximately 6 miles of new pipeline within our existing right-of-way in Virginia and upgrades to an existing meter station in Virginia.
Virginia Scope of Work
6.3 miles of new pipeline within our existing easement in Brunswick and Greensville Counties
Horsepower addition at a new, all-electric compressor station in Mecklenburg County (Station 168)
Upgrades and enhancements to an existing meter station in Greensville County
Fall 2021: Initial Public Outreach
Winter 2021: Target Pre-File FERC 7(c) Application
Summer 2022: File FERC 7(c) application
Winter 2024/2025: Target Construction Start
End of 2025: Target In-Service Date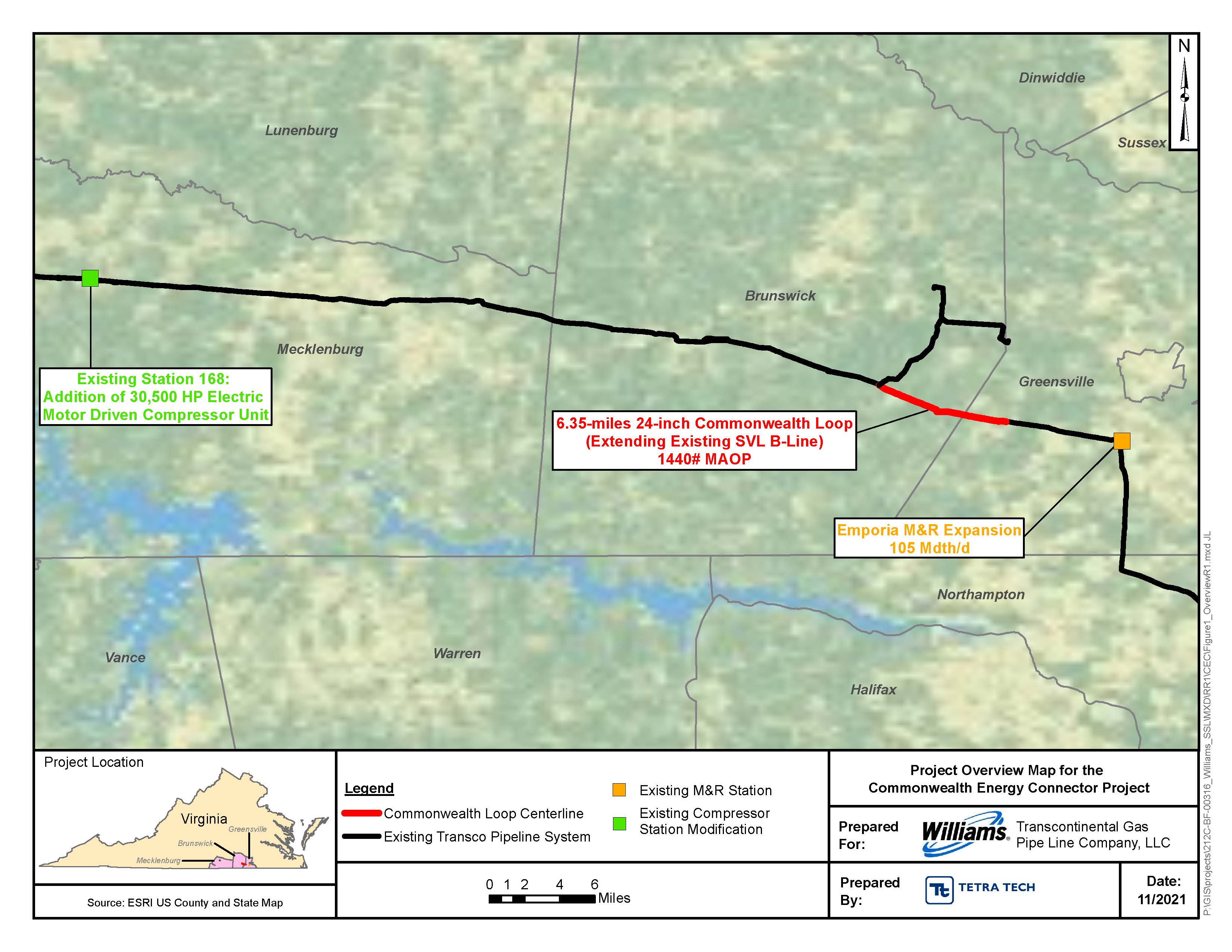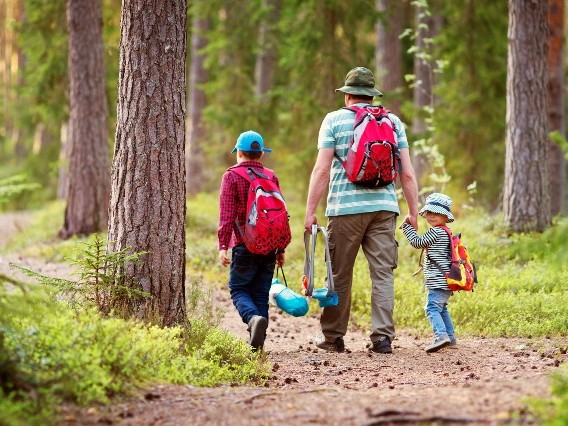 Learn more about our
Climate Commitment