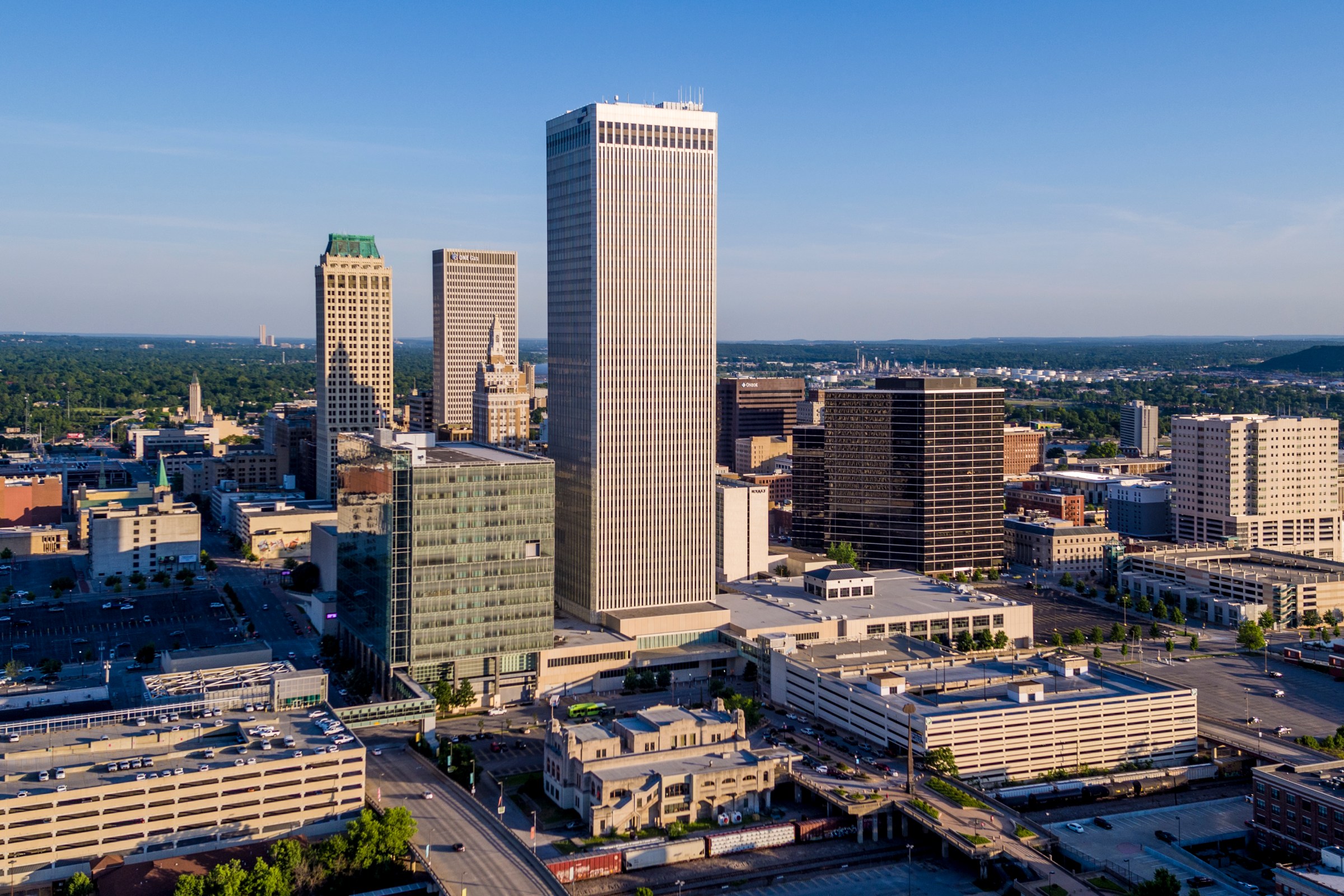 Located in the heart of Tulsa's Central Business District, One Williams Center is comprised of the Bank of Oklahoma Tower, a beautiful Class A, fifty-two (52) story commercial office tower, with adjacent three (3) story Williams Resource Center. The complex features dramatic architecture with inviting public spaces and overlooks the Williams Center Green — a stunningly landscaped 2.5-acre park. Numerous hotels, restaurants, entertainment venues and residential housing are located within walking distance of the complex.
One Williams Center's location is convenient for both tenants and visitors, as it's easily accessible from all parts of Tulsa and surrounding areas. Expressways make it minutes from the airport and outlying suburbs, and several parking garages, as well as surface lots on all sides of the complex, offer tenants and visitors many nearby parking options. Onsite banking services are offered by Bank of Oklahoma and Oklahoma Central Credit Union. Covered walkways connect the complex to the Hyatt Hotel, City Hall and the north and south parking garages
One Williams Center Plaza Level Renovation
In spring 2021, Williams Headquarters Building LLC began a state-of-the-art renovation on the main Plaza Level of the BOK Tower.  The project was completed in June 2022 and it features an upscale Plaza Lounge and exterior Garden Terrace.  As part of the renovation project the visitor check-in desk was relocated to the main Plaza Level, and optical turnstile lanes were added to secure the perimeter of the elevators. The renovation also included construction of the Center Court food hall featuring a variety of restaurant options and dining areas.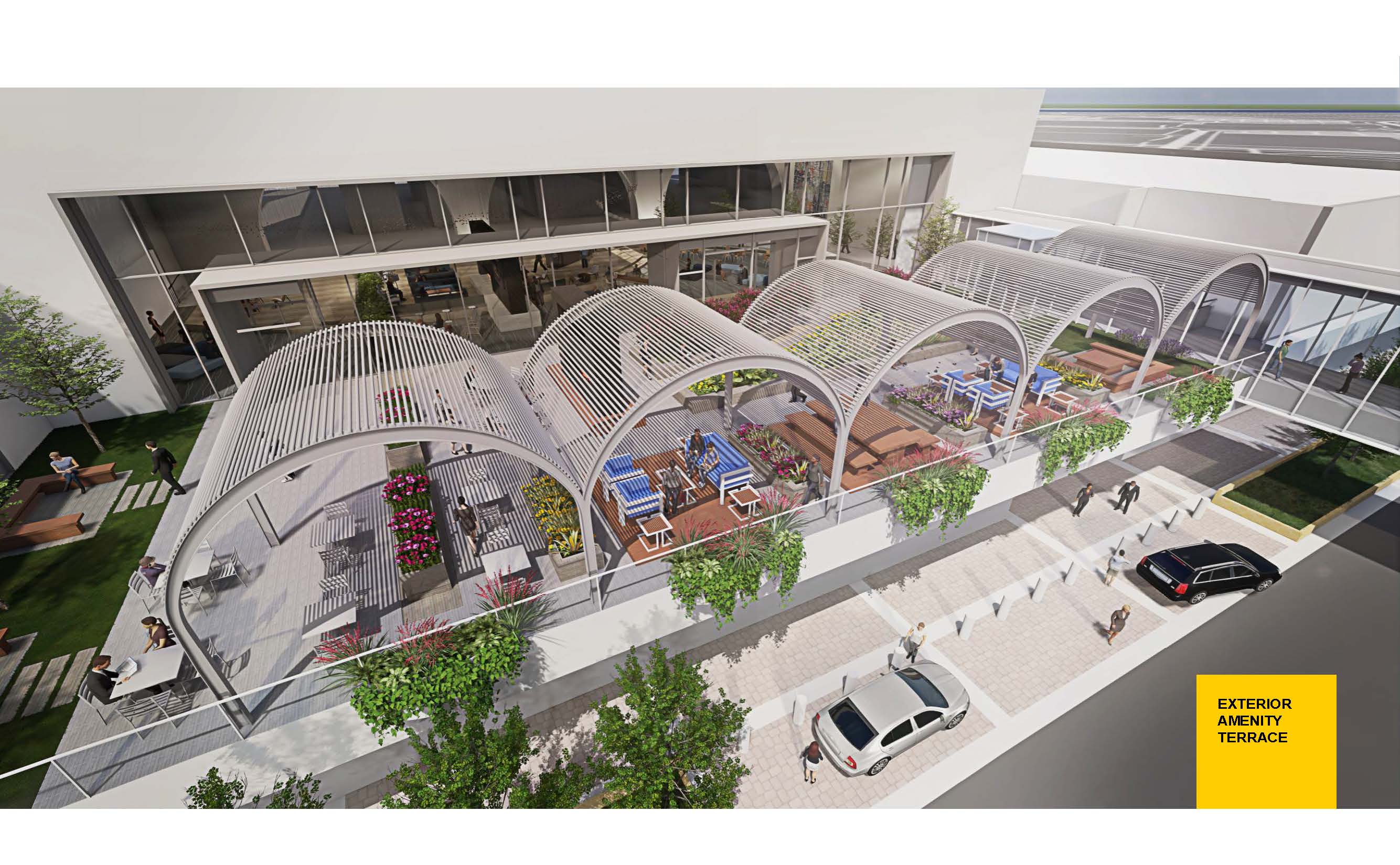 One Williams Center features:
Approximately 1,373,733 square feet (available square footage varies)
Fully sprinklered complex
Multiple telecommunications service providers in the complex
State-of-the-art emergency and life safety systems
Building operations and security staff on site 24 hours/day, 365 days/year
Property management and real estate offices on premises.
State-of-the-art central plant owned and operated by Williams
Full-service café, coffee shop and catering services
Conference facilities, including 275 seat theater, are available for tenant use
On-site fitness center available for tenant use
Exterior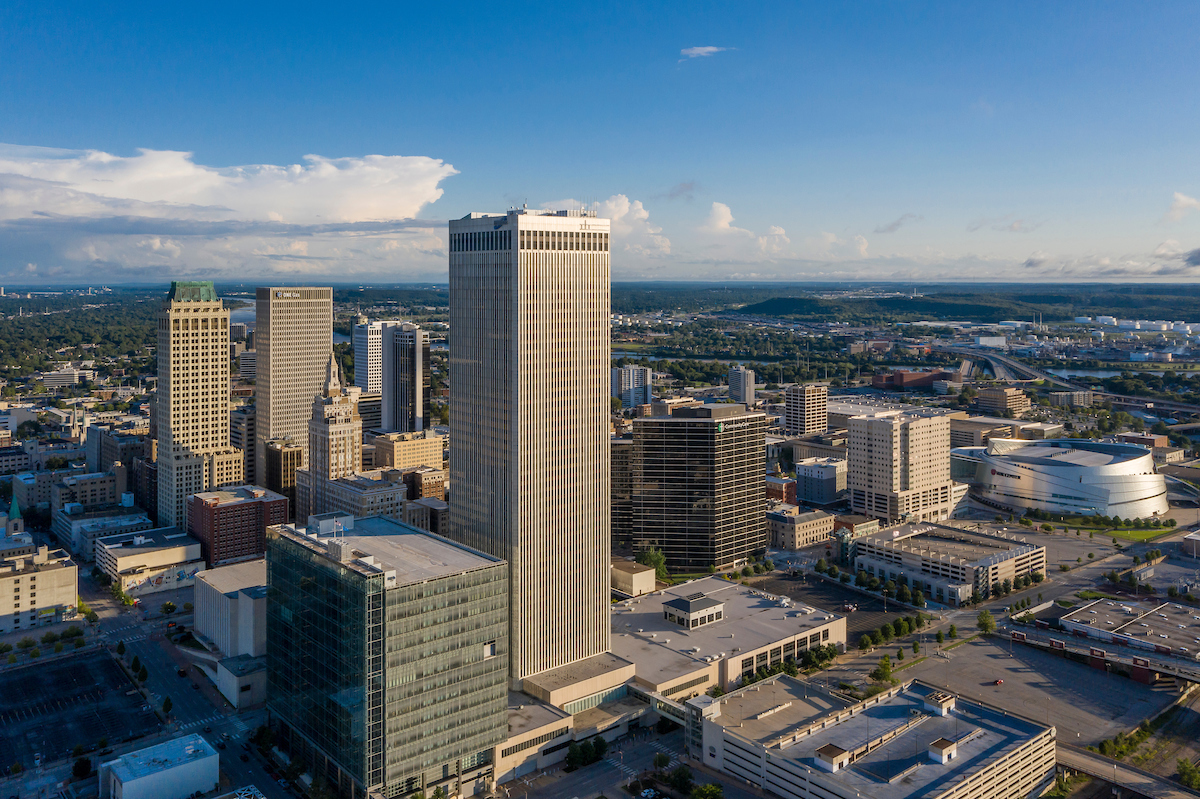 Interior examples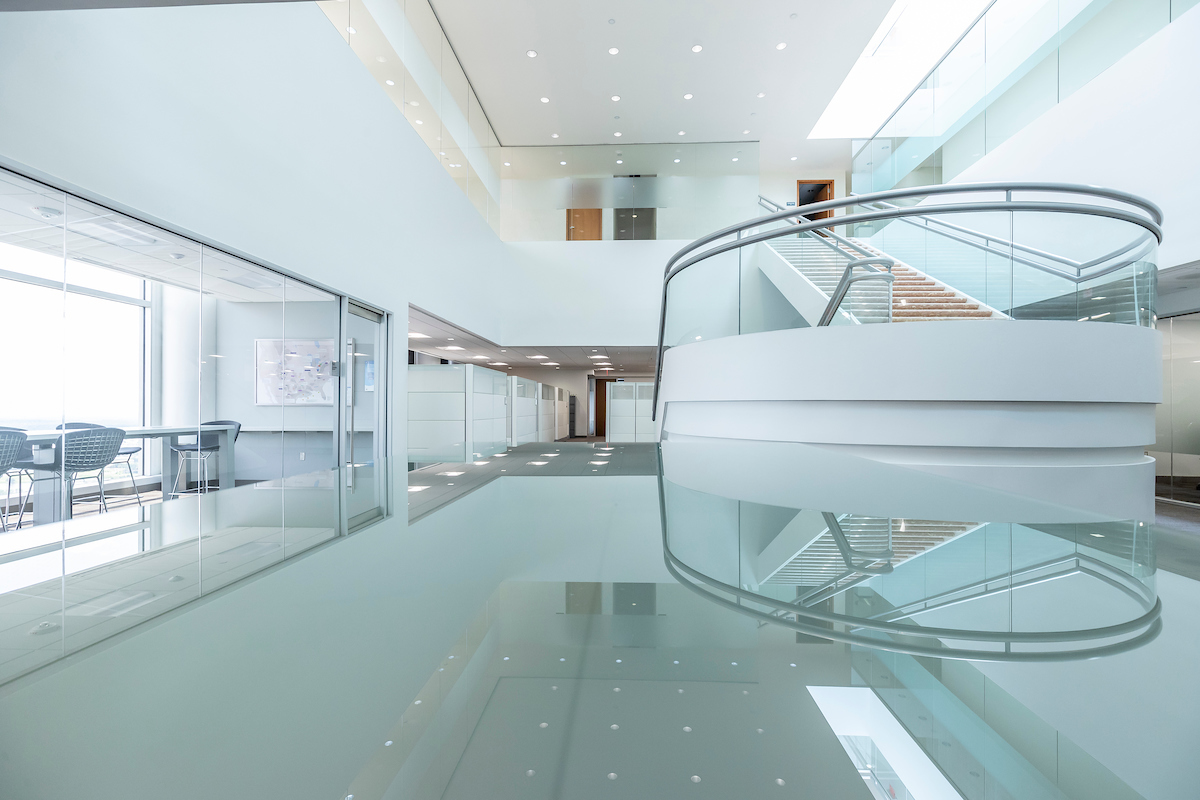 Common areas