Entrepreneurs and small businesses (companies with fewer than 250 employees) that are developing or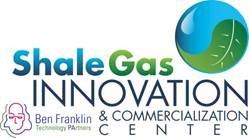 that recently commercialized new products or services that could be employed at any point in the natural gas industry value chain are encouraged to enter the contest, which offers $80,000 in cash prizes split between the four chosen winners. Contestants must be based in Pennsylvania or West Virginia.  A simple online application can be found at the event website.
Applications are due by 11:59 p.m. ET on February 1 for the 5th Annual Shale Gas Innovation Contest organized by the Ben Franklin Shale Gas Innovation and Commercialization Center, and sponsored in part by Williams.
Finalists will be chosen by a panel of industry experts and will gain exposure to investors, potential partners, and the contest's industry sponsors at the Finals Event scheduled for May 18, 2016 at the Hilton Garden Inn in Southpointe, Pa.
To review the eligibility requirements and download an application, click here.