Sara Delgado, a communications specialist and 19-year Williams employee, wrote this post. This is part of an occasional series called #Natgas Mom.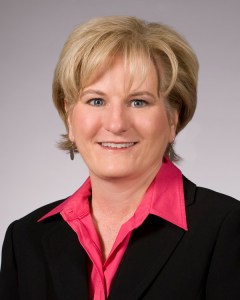 I feel fortunate to be free. I've never served in the military but I'm thankful for those who have sacrificed their lives for my freedom.
My eyes welled up on Memorial Day watching my husband and son take flags down at a local cemetery with the Boy Scouts. Each flag had a bronze tag that included a veteran's name and branch of service. As we took down each flag, we read the name and said thank you for service and sacrifice.
On Independence Day, we celebrate winning our sovereignty from British rule 240 years ago. But today I'm also thankful for another kind of independence. As we rapidly reduce our dependence on foreign countries, America is well on its way to energy independence.
In elementary school in the 70s – yes, I'm dating myself – I remember the oil embargo and the gasoline shortages. We were so dependent on other countries for energy. Prices were skyrocketing and supplies were unreliable. And not long ago, we were making plans to import natural gas because we thought we were running out.
Today, thanks to science and technology, we're able to safely access these abundant, domestic supplies of oil and natural gas. Supplies are secure, stable and affordable. And, with more and more electric generation coming from natural gas, the U.S. is now leading the world in the reduction of carbon emissions.
This April, the Energy Information Administration reported natural gas net imports in 2015 were at their lowest levels since 1986. EIA's Short-Term Energy Outlook expects that the U.S. will become a net exporter of natural gas by mid-2017.
Now, as the world's leading producer of oil and natural gas, we're able to take care of our own energy needs and we're in a great position to provide natural gas and LNG to other countries so they can breathe easier, too.
I also like the fact that the low price of natural gas is helping make investment in renewable energy more affordable and is fueling a manufacturing renaissance in the U.S., which means good jobs, economic benefits, and more "Made in the USA" products.
As a mom, I'm glad my son will grow up with a healthy mix of homegrown energy resources that brings stability, security and opportunities. But I also want him to always appreciate our country's natural resources and always be mindful of conserving energy and water.
So while my young son's current career ambitions (disc jockey, spy, blacksmith) may change, I hope he will always cherish the freedom we enjoy as Americans — and eventually pass that appreciation on to his kids, too.