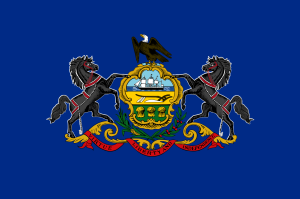 Pennsylvania natural gas production increased 10 percent in 2016, according to an article published recently in the Pittsburgh Business Journal.
Citing data released by the Pennsylvania Department of Environmental Protection, the article notes that there were 5.05 trillion cubic feet of natural gas produced in shale plays in the commonwealth during the year — up from 4.6 trillion cubic feet recorded in 2015.
According to the article, the high point for production in 2016 was December, when there was 446.5 trillion cubic feet of natural gas produced.
There are currently 53 active rigs in the tristate region, including 32 in Pennsylvania, according to estimates recently released by Baker Hughes.
As natural gas production continues to increase in the commonwealth, associated pipeline infrastructure is becoming even more critical. Williams' Atlantic Sunrise project – which was recently approved by the Federal Energy Regulatory Commission – will help connect Pennsylvania gas producers with gas-hungry markets throughout the Mid-Atlantic and southeastern states.