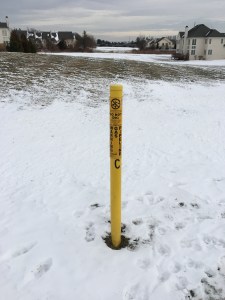 As frigid weather conditions blanket the U.S., Williams
delivered a record amount of natural gas on its Transco interstate gas pipeline
, providing essential services to gas distribution companies, power generators and other customers located along the Eastern Seaboard and Gulf Coast.
The nation's largest-volume natural gas transmission system,
Transco
delivered a record-breaking 15.58 million dekatherms (MMdt) on Jan. 5, 2018. The new peak-day mark surpasses the previous high that was set on Jan. 1, 2018. The Transco system, which stretches from South Texas to New York City, also established a new three-day market area delivery record, averaging 14.90 MMdt from Jan. 4 to Jan. 6, 2018.
The natural gas delivery records were made possible thanks to additional firm transportation capacity created by five fully-contracted Transco expansions completed in 2017. Together, Transco's "Big 5" expansions (Gulf Trace, Hillabee Phase 1, Dalton, New York Bay and Virginia Southside II) added more than 2.8 MMdt of firm transportation capacity to the existing pipeline system.
"When you consider that natural gas reliably heats more than half of all U.S. homes, the current frigid conditions are an important reminder of the vital role transmission pipelines play in keeping millions of Americans safe and secure, especially during winter periods of peak demand," said Alan Armstrong, chief executive officer of Williams Partners' general partner.
As natural gas demand continues to increase, construction is currently underway on two additional Transco projects (Atlantic Sunrise and Garden State Phase II), which are designed to create approximately 1.9 MMdt of additional pipeline capacity in 2018.