According to a report issued this month by the U.S. Energy Information Administration,  the shale gas boom in the northeastern U.S. has been the chief driver of growth in U.S. natural gas production since 2012.
The EIA's 
Drilling Productivity Report
 says that natural gas production in the Appalachia region — namely the Marcellus and Utica Shale plays — has increased by more than 14 billion cubic feet per day (Bcf/d) since 2012.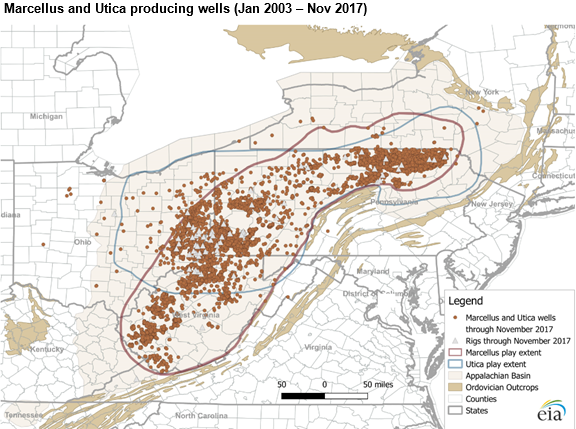 According to the EIA
, Pennsylvania's natural gas production reached a new high of 15 billion cubic feet per day in October 2017, an increase of 25 percent from year-ago levels and an increase of 80 percent from January 2013.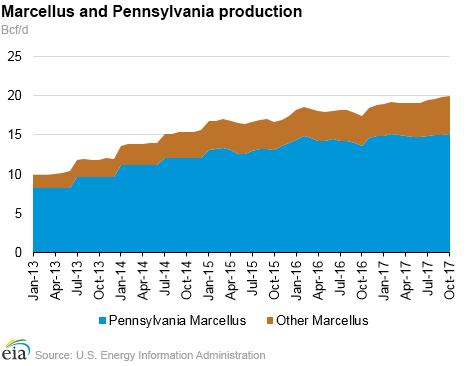 Pennsylvania accounts for 19 percent of total U.S. natural gas production and 76 percent of total Marcellus Shale production.
Williams' Atlantic Sunrise is expansion project — which is currently under construction in Pennsylvania — has been designed to help connect this record natural gas production with consuming markets throughout the East Coast.