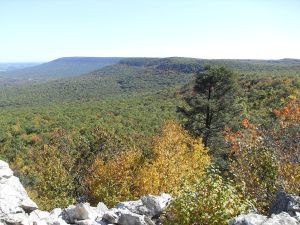 Funding from Williams in connection with the construction of the 
Atlantic Sunrise project 
is creating an opportunity for the Pennsylvania Game Commission to expand wildlife habitat at
Hawk Mountain Sanctuary
in Berks County, Pa.
"This is public-private partnership at its best," said Atlantic Sunrise Project Director Chris Springer. "The Commonwealth identified the protection of this property as a top priority, so we are glad to have the opportunity to coordinate with our partners in the preservation of this important wildlife habitat."
The 77-acre property, consisting largely of agricultural fields and marsh, will be used to expand habitat for birds and other wildlife along the Kittatinny Ridge flyway near Albany Township. The Kittatinny Ridge corridor has been identified as a critical conservation priority within the state and region.
Because most the currently conserved land in this area is forested, and because grassland and wetland birds are some the most rapidly declining groups in Pennsylvania, the new property will be used to increase the habitat for grassland nesting birds while providing new foraging habitat for bats, mammals, and other migrating birds along the Ridge.
Hawk Mountain Sanctuary is a 2,600-acre natural area in southeastern Pennsylvania that is famous as the world's first refuge for birds of prey. A total of 235 species of birds have been sighted at or near this bird-watching mecca.