The American Chemistry Council (ACC) recently announced that U.S. chemical and plastics industry investment linked to plentiful and affordable domestic supplies of natural gas and natural gas liquids (NGLs) from shale formations has surpassed $200 billion.
Since 2010, 333 chemical industry projects cumulatively valued at $202.4 billion have been announced, with 53 percent of the investment completed or under construction and 41 percent in the planning phase. Fully 68 percent of the total is foreign direct investment or includes a foreign partner. Project types include new facilities and capacity expansions.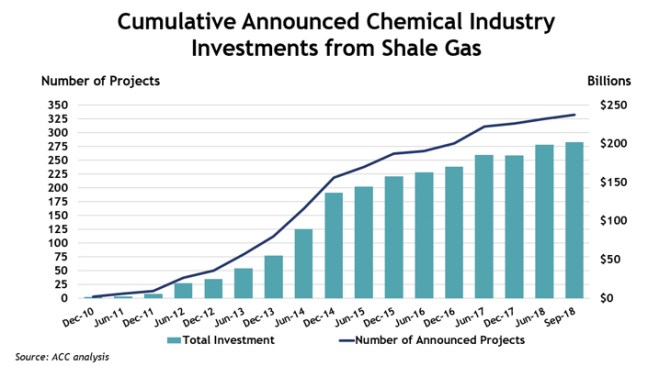 ACC analysis shows that $202.4 billion in capital spending could lead to $292 billion per year in new chemical and plastics industry output and support 786,000 jobs across the economy by 2025. These include 79,000 chemical industry jobs, 352,000 jobs in supplier industries, and 355,000 jobs in communities where workers spend their wages. Additional, temporary jobs are created during the capital investment phase.