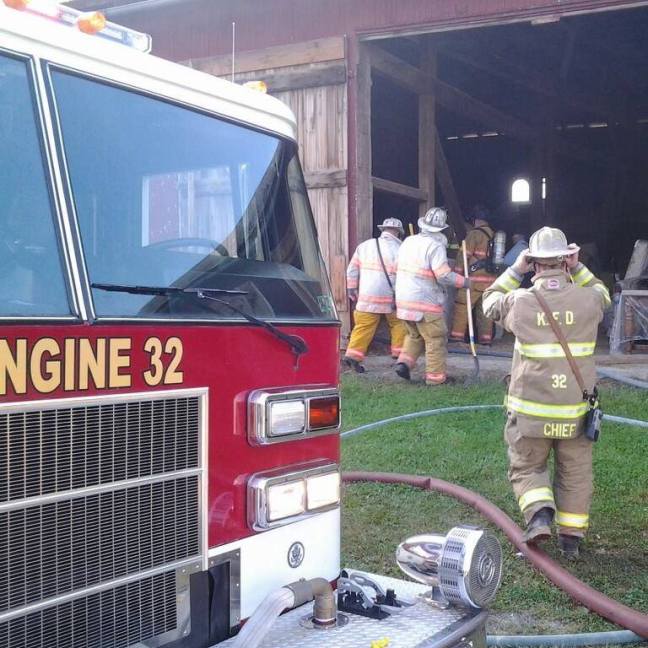 A total of 24 Pennsylvania organizations will benefit this fall from $102,100 in funding from Williams through the company's semiannual Atlantic Sunrise Community Grant program. Williams awarded up to $10,000 each to eligible organizations in communities where the Atlantic Sunrise pipeline project was constructed.
One of the 24 recipients is the Renovo Police Department which will use its $4,400 grant to purchase speed enforcement equipment.
"Our department is very grateful to Williams for this community grant, which will allow us to purchase an electronic non-radar device to enforce highway safety," said Renovo Police Corporal Mike Jeffries. "We have had a number of serious vehicle accidents within our jurisdiction due to excessive speed, so our hope is that, by enforcing the speed limit with this new equipment, people will slow down, thus causing less serious crashes."
Another grant recipient is Northumberland County Emergency Management, which plans to use a $7,500 grant to assist in purchasing safety protective equipment for hazmat volunteers.
"Funding for our hazmat team is limited and has declined over the past year, so this support from Williams couldn't come at a better time," said Director of Public Safety Stephen Jeffery. "Our volunteers are very grateful to Williams and all the support they give to our first responders."
This week's announcement represents the eighth and final grant award cycle. Since the grant program was introduced in 2015, Williams has provided grant awards to 333 organizations across the Atlantic Sunrise project area totaling more than $2.3 million.
For the complete list of fall 2018 grant recipients, click here.