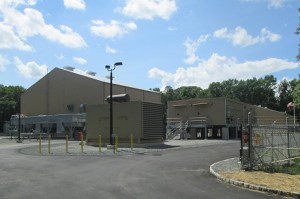 Williams recently reported that the Federal Energy Regulatory Commission (FERC) has issued a certificate of public convenience and necessity authorizing the Gateway Expansion Project – an expansion of the existing Transco natural gas pipeline designed to create 65,000 dekatherms per day of firm transportation capacity for northeastern markets.
The Gateway project helps meet growing natural gas demand by consumers in New Jersey and New York in time for the 2020/2021 winter heating season, providing additional natural gas service to PSEG Power, LLC (PSEG) and UGI Energy Services, LLC.
The project has been designed to minimize community and environmental impacts by maximizing the utilization of existing pipeline infrastructure. Virtually all of the project activities are within Transco's existing rights of way and/or property boundaries. It includes adding electric horsepower at an existing Transco compressor station in Essex County, N.J., in addition to making modifications to two existing Transco meter stations in Passaic County and Essex County, N.J.
Following the receipt of all necessary regulatory approvals, Williams anticipates beginning construction on the Gateway Expansion Project in the spring of 2019, with a target in-service date of Nov. 1, 2020.
PSEG supplies its affiliate Public Service Electric & Gas Company, which is New Jersey's largest provider of electric and gas service – serving 2.2 million electric customers and 1.8 million gas customers. UGI Energy Services supplies and markets natural gas and electricity to 40,000 customers across the Mid-Atlantic and Northeastern U.S.