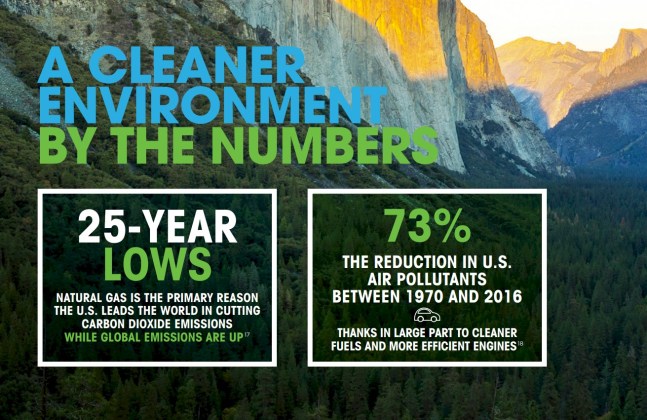 The American Petroleum Institute (API) recently released its 2019 State of American Energy Report, presenting a bright outlook for U.S. oil and natural gas while highlighting broad public support for America's role as an energy leader.
The report makes clear how the U.S. energy industry has changed America's role in global energy production. Today, the U.S. has greater energy security, while also making significant strides to improve our environment. And the future looks even brighter.
That's a monumental shift in the global balance of energy power, according to API President and CEO Mike Sommers.
"U.S. security, and global stability, are better off with the United States as the world's energy leader," says Sommers. "The United States is not just setting energy production records to meet global demand. We're doing it while protecting the environment. The United States is the world's gold standard when it comes to safe, responsible energy development."
The report includes a new energy poll on what Americans think about U.S. natural gas and oil.
Key poll results:
84 percent support increased development of the country's energy infrastructure.
83 percent see natural gas and oil as important to the future.
78 percent of voters support increased production of natural gas and oil resources.
77 percent support energy policies that the natural gas and oil industry advocates: a secure supply of abundant, affordable and available energy.
75 percent support the role natural gas is playing in reducing greenhouse gas emissions.
90 percent see personal value in natural gas and oil.
Read the full report 
here
.