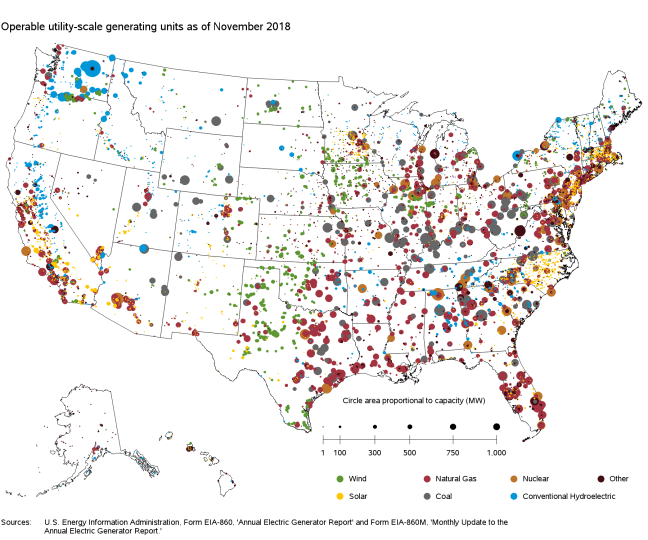 According to EIA's latest inventory of electric generators, wind, natural gas, and solar will lead the new electricity capacity in the United States in 2019. Meanwhile coal-fired generation will account for more than half of scheduled capacity retirements.
The report says that this year the U.S. electric power sector will add 23.7 gigawatts (GW) of new capacity, while 8.3 GW capacity is planned to be retired.
Wind power will lead new utility-scale capacity growth (46%), followed by natural gas (34%), and solar photovoltaics (18%).
According to the EIA, new natural gas capacity will be mostly combined-cycle plants, which are planned to add 6.1 GW of electric capacity, while combustion-turbine plants are scheduled for 1.4 GW new capacity. Sixty percent of all new natural gas-fired capacity will take place in three states—Pennsylvania, Florida, and Louisiana.