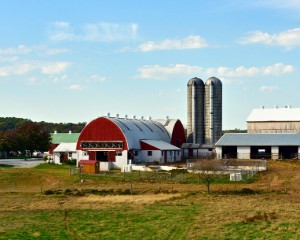 A recent report by the Pennsylvania Public Utility Commission (PUC) shows community and municipal disbursements and revenues received through the taxation of Pennsylvania's natural gas industry have grown to the largest-ever annual revenue generated, nearly $252 million in 2018, the most recent data year.
Since 2012, Pennsylvania has generated close to   $1.7 billion in new revenues from the existing impact tax, driven primarily by an increase in the number of Pennsylvania wells paying impact taxes for this year (9,560 compared to 8,518 last year), according to the latest data released by the PUC.
$134,740,050 for the 2018 reporting year will be distributed among county and municipal governments directly affected by drilling
$89,826,700 will be transferred to the Marcellus Legacy Fund, providing financial support for environmental, highway, water and sewer projects, rehabilitation of greenways and other projects throughout the state
$18,397,250 will be distributed to state agencies, as specified by Act 13
The full report is available on the PUC's Act 13 website here.
Williams has extensive natural gas transmission and gathering operations across Pennsylvania, transporting about one-third of the natural gas consumed by the state. The company's 700+ Pennsylvania employees oversee the operation of more than 3,700 miles of natural gas transmission and gathering pipeline within the state.