Far out in the ocean Williams is part of a solution to bring clean energy to the United States where it is used to generate electricity to keep our homes well lit and warm.
Williams operates pipelines that move natural gas from wells in the Gulf of Mexico to processing facilities on-shore. We are well known in the Gulf of Mexico as an experienced and reliable operator providing top-quality midstream services producers have grown to trust.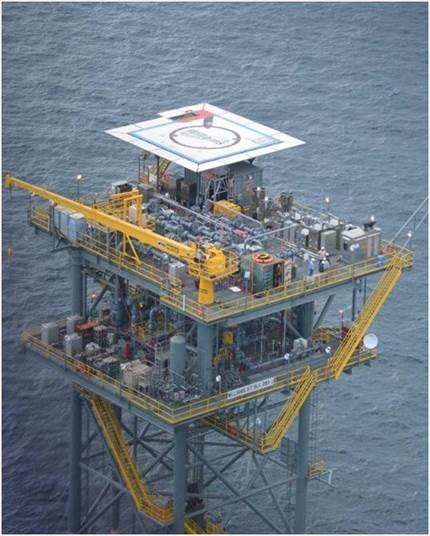 In fact, we were just hired to provide offshore natural gas transportation services to an area located 140 miles off the coast of Louisiana in the Green Canyon area of the Gulf of Mexico. Our customers are taking a long-term view toward investing in the deepwater to bring on large-scale reserves.
"We are extremely well-positioned in the Gulf of Mexico, with asset synergies that are second to none in this active region, and we're pleased to leverage and expand our existing infrastructure to serve the growing needs of deep-water producers," said Micheal Dunn, Chief Operating Officer for Williams. "Discovery offers producers the full suite of midstream natural gas services to maximize value for its customers, who partner with Williams to help them complete their value chain by safely gathering, processing and delivering the energy that fuels our nation and drives a clean energy economy."
Read more about this announcement in our news release.