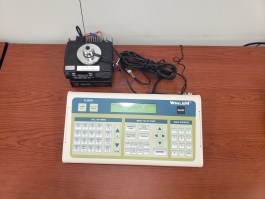 Residents in New Martinsville, West Virginia, have an extra layer of emergency warning with a new safety system funded partly by Willliams and other local employers.
Four sirens have been installed throughout the town to alert residents in case of any emergencies that require residents to take cover or evacuate.
The new system comes four years after a chlorine leak at a chemical factory in the next county. While the county has a Code Red System to contact residents via phone and text, firefighters still had to go door to door to alert those who did not get the message.
Steven Yoho, Wetzel County EMA director, said the new system loudly alerts residents if another emergency happens, including floods or tornadoes.
"It took us four years to create this system, which is an enhancement to Code Red, but I'm hoping it's never used for an emergency," Yoho said.
Josh Muth, safety & health specialist for Williams, said supporting local first responders and emergency personnel is critical. "They put their lives on the line every day for people they do not even know," he said. "This is a way to show our gratitude and engage with these essential members of our community."