Q&A with JoAnna Robinson, producer services consultant
Where is Green River?
Green River is in southwestern Wyoming, about 170 miles from Salt Lake City.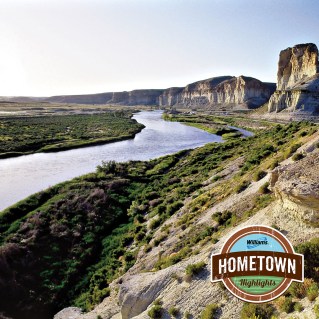 What is Green River Known for?
Geologist and explorer John Wesley Powell recognized Green River in 1869 on his way south to the Grand Canyon. Expedition Island was established in Green River in honor of Powell and a statue of him stands tall outside of the Green River historical museum. About 15 miles west of Green River is an area considered the "Trona Capital of the World" because it is one of the world's largest, purest, and most accessible natural trona deposits. Trona, a non-marine evaporite mineral that is mined as the primary source of sodium carbonate, is used for many household products such as laundry soap.
What would visitors to Green River enjoy?
Visitors can tour the Sweetwater County Museum. If you like to bike, we have a bike park and 30 miles of marked mountain biking trails. If you like to hike, you can hike among the many rock formations. In the heart of the city of Green River is the Green River Whitewater park and tubing channel, which offers a little bit of everything from gentle wading pools to challenging rapids. Green River is just 20 minutes from Flaming Gorge Reservoir, where you can boat, fish, camp and more.
How are Williams employees active in the community?
Williams employees serve on local boards, teach community education classes, volunteer for community events and support the activities their kids enjoy by being coaches. They support local businesses and support our community by participating annually with the United Way Day of Caring.