An eighth-grade school research project is now an educational and activity booklet for children to teach them about the natural gas industry and the importance of natural gas in our everyday lives.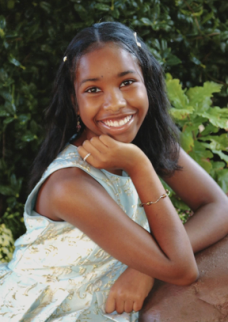 Hosanna Terrell-Causey, the daughter of Williams employee Ceretha Terrell-Causey, created the booklet as a student at the University School at the University of Tulsa.
She said she had long been curious about the industry and Williams, where her mother is a senior auditor.
"I've attended many company events, such as family picnics, STEM programs and go-to-work-with-your-parent day," she said. "Once during the MLK parade, I even met and walked alongside Williams CEO Alan Armstrong. We talked for a long time and he gave me lots of encouragement and wisdom."
The teen said she learned a lot during her research project and is happy that Williams employees helped her expand the content with various job profiles and printed copies of the booklet for distribution. You can download it here too.
"This is all very exciting to me," she said. "I never expected this from a school project."