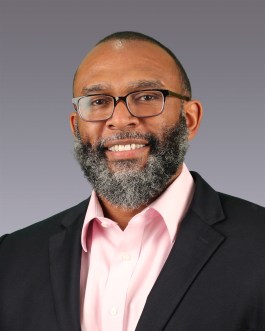 When Ge'Juan Cole was inducted last month into the Texas Lyceum organization, it meant more than just networking with other professionals across the Lone Star State. It was an opportunity for him to combine his passion for the energy industry and his commitment to service within the Houston community.
The Texas Lyceum is a nonprofit leadership organization that brings together diverse opinions and expertise to focus on national and state issues.
"I'm excited to lend my perspective to issues that can have far reaching impact on the viability of my community," he said. "My life and career have afforded a diverse set of experiences that range from mentoring young people to championing inclusion. My worldview has been informed by the work I have been privileged to perform both personally and professionally."
Cole started his career soon after graduating with bachelors' degrees in Mathematics from Morehouse College and Mechanical Engineering from Georgia Institute of Technology. He later earned his MBA in Global Leadership from the University of Houston and is a licensed Professional Engineer by the Texas Board of Professional Engineers.
At Williams, Cole is the director of projects for the Transmission-Gulf of Mexico operating area. In this role, he leads the engineering and project management efforts to ensure the safe and compliant operation of Williams' natural gas pipeline infrastructure.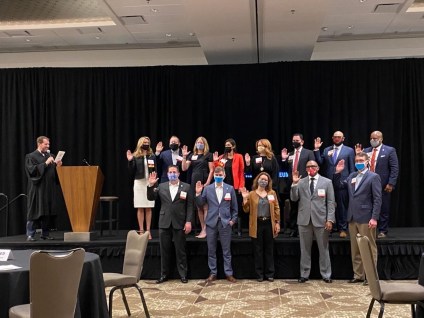 Cole has held positions in operations, engineering, project development, project management and construction. In these roles, he has led multifunctional teams to develop innovative ways to meet the energy needs of our country.
"I love what we are doing now at Williams," he said. "We are approaching the task of solving the energy needs of our communities with more than just one tool in our toolbox."
Whether it is leading the way with a combination of immediate and long-term solutions, including investments in renewables and technology, or employing the best and brightest talent – Williams is committed to doing what is right, he said.
It's a strategy Cole says he's proud to tell his peers in the Texas Lyceum.
Cole has been appointed as a director in the organization and will serve a three-year term. Topics of discussion this year will include COVID-19's impact on the economy; the science, economics and politics of energy in Texas; and the balancing of commerce and conservation on the Texas coast.
Cole says that in an organization like the Lyceum, you learn from the varied experiences of others across the state and begin to find you're not as different from others as you might have thought. "Maybe we don't agree on a policy issue," he said. "But we aren't that different in our end goal of wanting what's best for our families, our communities and our state."