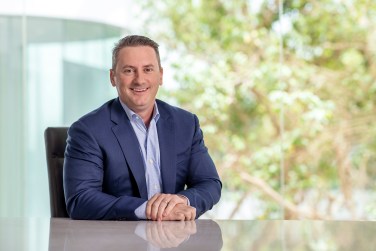 We have accomplished a tremendous amount as a company to meet the energy demands of millions of American households and businesses while paying close attention to the risks of climate change. As one of the nation's largest natural gas infrastructure companies, our operations have driven significant reductions in CO2 emissions, lowered consumer utility bills and paved the way for investments in renewables.
Affordable and reliable natural gas has proven to be a critical component to today's energy mix, and it must continue to be prioritized to displace more carbon-intensive fuels here at home and abroad to help our customers, as well as other countries, meet their climate goals.
But we must look beyond what we can do at Williams. It is through working together with like-minded businesses and organizations that we can accelerate the innovation and technology to build the next generation of clean energy solutions.
Recently we announced an exciting collaboration with Microsoft to explore ways to transform our energy infrastructure network, one of the nation's largest, through digital technology and innovation, while advancing our net zero emissions goals. This is a great example of two forward-thinking companies in completely different industries working together to achieve reductions in carbon emissions for ourselves and our customers.     
We are also proud to be the first midstream corporate partner to support cleantech entrepreneurship via Greentown Labs of Houston, the city's first-ever clean energy focused startup incubator. The partnership will allow us to get a first look at emerging technologies and, in some cases, may present opportunities for us to invest in or partner with a startup to pilot new technologies.
As we chart how best to leverage our existing energy infrastructure network to bring new solutions to market, engaging with organizations such as the Clean Hydrogen Future Coalition is enabling us to make connections with a diverse group committed to the advancement of a net zero emissions economy. It is through these connections that we learn from each other, form commercial opportunities and make serious progress toward our greenhouse gas emissions reduction targets by 2030 and beyond. Our work in the last several years has us on track with the Biden Administration's recently announced Nationally Determined Contribution target of 50-52% reduction by 2030. And we won't stop there. As urgency grows around a low carbon future, we are committed to being part of the solution and working with others who also share that vision. I believe this culture of embracing major changes and challenges is why Williams has been around 100 years… and how we will help shape a bright future.