As the energy landscape evolves, the challenge of addressing climate change is becoming a larger topic across the globe. The need for environmentally friendly fuel sources will only grow as an increasing global interest in environmental, social and governance (ESG) movements spurs stronger awareness of the potential effects of climate change.
As a result, more people will be looking to companies that will help reach a sustainable future. The issue raises many questions, but it's clear that natural gas is a key part of the solution.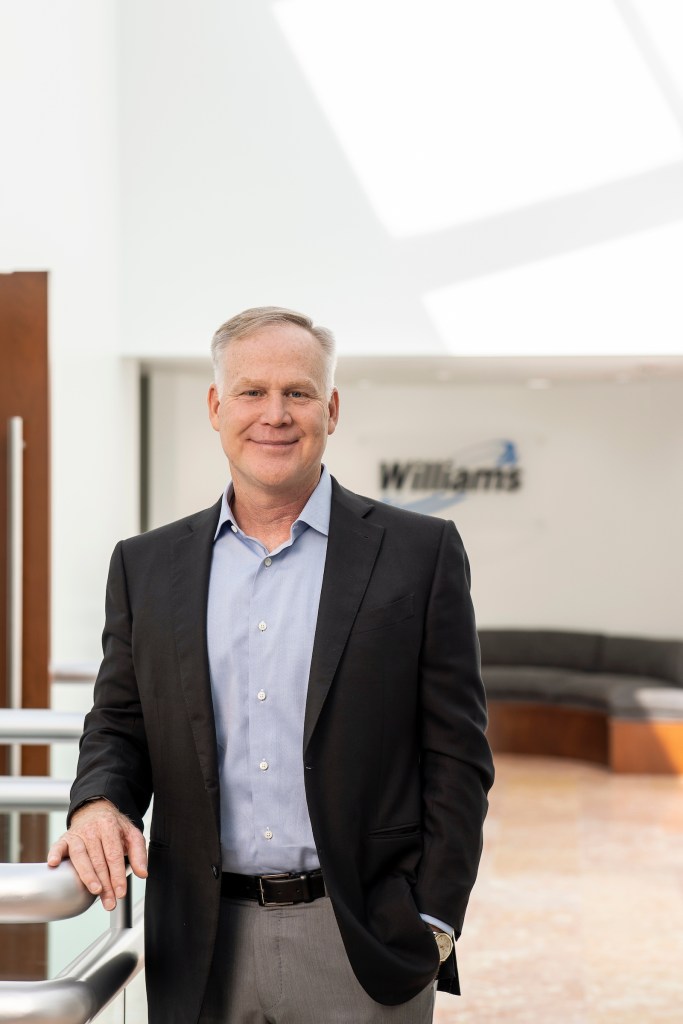 Williams' reliable natural gas transmission and storage networks position the company to play a crucial role in addressing climate change by displacing higher carbon fuels with more environmentally friendly — and more pragmatic — methods. In the short-, medium- and long-term, natural gas–powered electricity generation not only creates a more sustainable environment, but it also enhances the reliability of our national power grid.
In this way, Williams plays a leading role in developing our clean energy future by leveraging our natural gas–focused strategy, infrastructure capabilities, technical competencies, project experience, financial depth and expansive relationships to accelerate the clean energy future.
We are furthering our sustainable efforts by reducing methane emissions with leak detection and repair, implementing work practice improvements and modernizing equipment on a site-specific basis. We also are increasing our use of renewable natural gas, a low-carbon or negative-carbon substitute that is typically produced from landfill waste, municipal water treatment facilities, livestock farms or food waste operations.
As we move toward a more sustainable future, Williams' efforts continue to be called upon by customers to meet continued growing demand. Pairing our unparalleled existing infrastructure with a relentless commitment to the next generation of energy innovations will support the clean energy fuels of the future, helping to battle the effects of climate change.
This effort includes housing solar installations adjacent to our operations. We are currently developing 16 solar projects totaling approximately 375 megawatts (MW) of solar capacity, which would offset approximately 16% of Williams facilities' total estimated annual energy demand.
We anticipate that the first of these projects will go online in 2023, and this effort will help us reach our goal of a 56% reduction in greenhouse gas emissions by 2030.
Further, we are helping to scale the hydrogen economy by blending it into our existing transmission lines and using these combinations as fuel for our turbines and compressors. We are also producing synthetic methane, or renewable natural gas, from clean hydrogen combined with captured CO2. This type of work helps us develop a roadmap to chart how best the company can leverage our existing pipeline network to bring clean hydrogen to market.
This ability to combine natural gas with other energy sources distinguishes Williams. Our wide-ranging energy infrastructure system gives us a reliable delivery network and a massive storage solution, while our nationwide footprint helps us integrate these future renewable energy sources.
Beyond our work in the field, we are expanding our commitment to modernization by funding innovation at the forefront of the energy transition. Via our New Energy Ventures department, we are partnering with leading startup incubators as they pursue low-carbon technologies and create solutions for decarbonizing energy-intensive products or services.
We also see the value of our role as a good corporate partner and neighbor within our communities. We recognize that there's a direct link between sustainable business operations, responsible corporate stewardship and long-term financial success. That's why our Diversity & Inclusion Council is driving progress toward diversifying our workforce and leadership team, attracting people who are underrepresented in our workforce and ensuring that our leadership development programs encourage leadership traits that have long been overlooked.
Boasting a forward-looking strategy that combines a strong natural gas business with opportunities to support the clean energy future, Williams stands solidly at the forefront of the new sustainable energy movement.