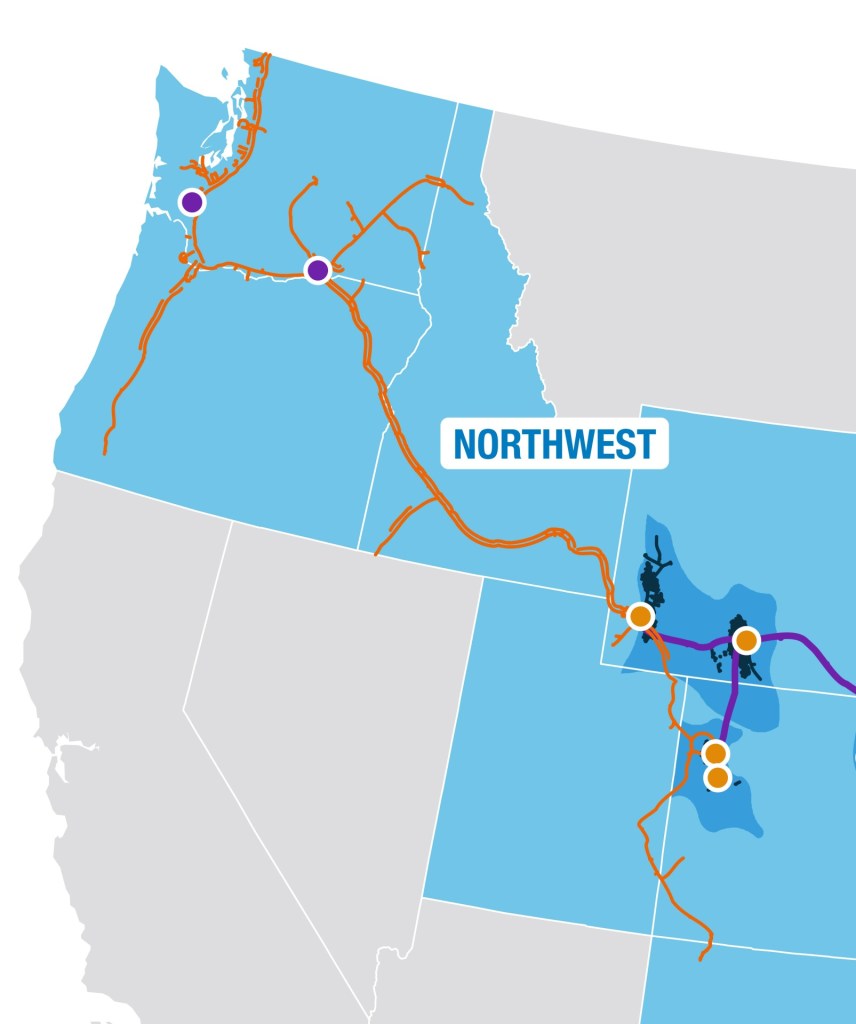 Northwest Pipeline's bi-directional design, abundant supply sources and ample storage contributed to a record year of natural gas deliveries.
Northwest Pipeline finished 2021 with the highest annual throughput in the pipeline's history, reaching over 869 billion cubic feet, and is already setting records in 2022.
"It was the highest peak electric generation demand year in the history of Northwest Pipeline," said Gary Venz, director of commercial services "The Pacific Northwest is relying on Northwest Pipeline more than ever as coal-fired plants continue to be retired."
Northwest Pipeline is a 4,000-mile bi-directional system crossing the states of Washington, Oregon, Idaho, Wyoming, Utah and Colorado, providing access to British Columbia, Alberta, Rocky Mountain and San Juan Basin gas supplies.
The pipeline system is the sole provider of significant interstate gas services to the Pacific Northwest market areas of Seattle and Tacoma, Washington; Portland, Oregon; and Boise, Idaho. With major interconnects serving 366 delivery points, Northwest Pipeline has a reputation for being safe, reliable, flexible and is known as the energy backbone of the Pacific Northwest.
"Additionally, it has access to four underground storage facilities that support efficient operations and provide customers with incremental supply resources and extraordinary market access," Venz said.
He said operations, pipeline control and the commercial teams work collaboratively to ensure the system is ready, operates safely and is reliable to meet customer needs.
When Winter Storm Uri paralyzed parts of the nation in February 2021, Northwest Pipeline was able to meet increased need to customers in hard hit areas like Texas through deliveries to interconnecting pipelines that serve those markets.