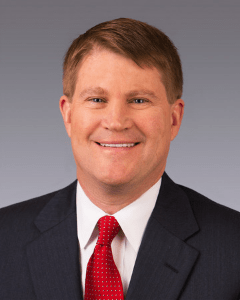 John E. Poarch
Senior Vice President, Engineering Services
Professional Experience
John Poarch became senior vice president of Engineering Services for Williams in November 2017. He is responsible for delivering best-in-class engineering, design and construction management across all of Williams' businesses.
Immediately prior to this position, he served as Vice President, Commercial for the West Operating Area for Williams. Previously, Poarch was VP, Commercial and Business Development for Access Midstream Partners. Prior to that role, he served as General Manager for Access' Eagle Ford area operations.
Poarch has also held leadership roles with Chesapeake Midstream, Seminole Energy Services and Conoco, among other industry positions.
Education
Poarch earned a Bachelor of Science degree in chemical engineering from the University of Oklahoma.
Industry/Community Leadership
He serves on the Board of Directors, Executive Committee and Program Committee for GPA Midstream and on the Advisory Board of the Arts Alliance of Tulsa.