Williams prioritizes involvement in the communities where our employees live and work. We believe in strategically investing both our time and our resources to maximize impact for the causes most central to our company. We focus our giving on initiatives that help energize employees, strengthen communities and enhance business execution. In 2022, we contributed over $14 million to 2,091 organizations across 49 states and Washington, D.C. through our community giving channels, which include cash contributions, in-kind donations and matching programs. Williams employees, retirees and board members also support through personal contributions in addition to Williams' corporate support. Williams also invests in our communities using our time, including through our inaugural Williams Volunteer Week in April 2022. Volunteering together strengthens connections to local organizations and unites our employees in the spirit of giving.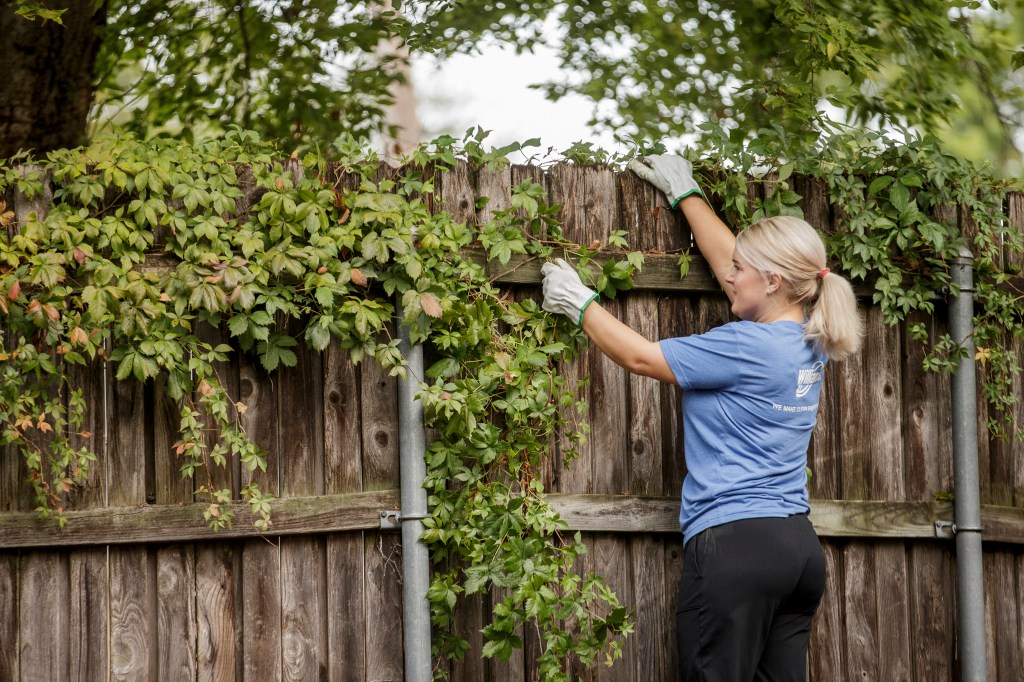 Corporate Giving
Over the past five years, Williams has contributed more than $57 million to support local communities. We focus our giving on science, technology, engineering and math (STEM) education, environmental stewardship, civic betterment, public safety, D&I and other initiatives that our communities value. Williams accepts external grant applications throughout the year on the company website and awards grants on a quarterly basis.
Our Core Values direct us to be responsible stewards and reliable partners across our footprint. Williams' operating area leaders and corporate social responsibility team help identify organizations and initiatives that meet the unique needs of the diverse communities in which we operate.
The Williams Foundation, a nonprofit 501(c)(3), guides our community investments. The Foundation's thoughtful and engaged board of directors advises charitable giving across the states where we operate. The Williams Foundation board includes members of our executive leadership team, meets semi-annually and collaborates with our corporate social responsibility team to approve a comprehensive budget that supports high-impact programs in the communities where our employees live and work. The Foundation Bylaws and our corporate Charitable Giving Policy outline our giving process to promote the integrity of our contributions.
Investments in local emergency response agencies help often under-resourced organizations purchase equipment necessary to protect our local communities. In 2022, we donated $666,618 to 285 first responder groups throughout our operating areas, including departments where our employees volunteer as firefighters. For more information on our support for emergency responders, please refer to the Public Safety section.
For more information about the Foundation's investments and achievements, please see our 2022 Community Investments Report.
Investing in Education
Williams wants to prepare the next generation for careers in STEM. In 2022, Williams invested $1,037,750 to support STEM education in elementary, middle and high schools, technical schools and universities. Our investment in STEM education helps build a diverse talent pipeline to meet our company's workforce needs as we support a sustainable energy future.
In 2022, Williams employees advanced this effort by volunteering to work with students at Sterling Aviation High School, a 3DE school in Houston, on a case study. 3DE was developed through a shared vision from leaders in education, business and Junior Achievement to systemically re-engineer education to better reflect the real world and prepare students for life beyond the classroom walls. The Williams case study involved decisions we make when implementing solar panel projects to power our assets. Our CEO, Alan Armstrong, is a long-time supporter of Junior Achievement, currently serving on the 3DE board and as the board chairman of Junior Achievement USA.
We also know that investing in social, emotional and physical health and well-being is critical to supporting children and families. In 2022, we supported Susquehanna County, Pennsylvania, by committing $1.5 million over five years to construct a large fieldhouse at the county's planned indoor recreation center. The fieldhouse will have 40,000 square feet of artificial turf and a 17,600 square foot gymnasium and provide a gathering space for the community to participate in fitness activities while supporting overall well-being.
"We are honored and excited to continue our community partnership with Williams. Williams is not a company that just says they want to make an impact in the communities they operate in, they roll up their sleeves and take action."

ASHLEY KILMER, SUSQUEHANNA COUNTY RECREATION CENTER BOARD PRESIDENT
WILLIAMS WILL BE THERE
Preserving History & Supporting Employee Passions
In addition to building our charitable giving strategy around key focus areas, Williams is always receptive to employee suggestions and projects that advance diversity and inclusion. In 2022, employee Kelly Adams, Director of State Government and Regulatory Affairs, nominated the University of South Carolina's Center for Civil Rights History and Research as a potential recipient for Williams funding. The Center preserves and shares civil rights history through oral histories and educational programs. In 2022, Williams committed $1.5 million to fund the Center's preservation of stories, along with various efforts, including a traveling exhibit and permanent collection. With Williams' donation, stories of our country's civil rights history can be gathered and archived so that they are not only used for educational purposes, but never forgotten. Watch Kelly Adams speak about her passion for this project and Williams' donation.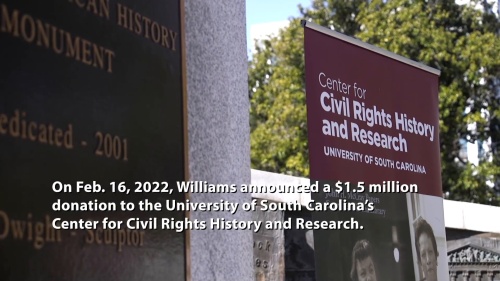 Protecting Our Environment & Invigorating Our Communities
Williams develops private-public partnerships to help improve or preserve our resources and promote responsible land use. We continue to support habitat conservation organizations such as Ducks Unlimited, which conserves, restores and manages wetlands and other waterfowl habitats. In 2022, our support helped Ducks Unlimited add 1,250 acres to the Cavalier Wildlife Management Area in Virginia, located adjacent to the Great Dismal Swamp National Wildlife Refuge, a critical Mid-Atlantic ecosystem. We also supported the Arbor Day Foundation; for more information, please refer to the Biodiversity & Land Use section.
Williams' support for responsible land use projects extends into the urban environments where our employees live and work. In Houston, Texas, for example, we are a key sponsor of the Commons, a 26-acre multi-use greenspace development at Hermann Park Conservancy. Once completed, the Commons will feature a variety of natural and recreational areas that transform this previously underutilized area into a lively community gathering space. Ecological initiatives include an experimental urban wetland garden, extensive native planting and environmental education activity areas.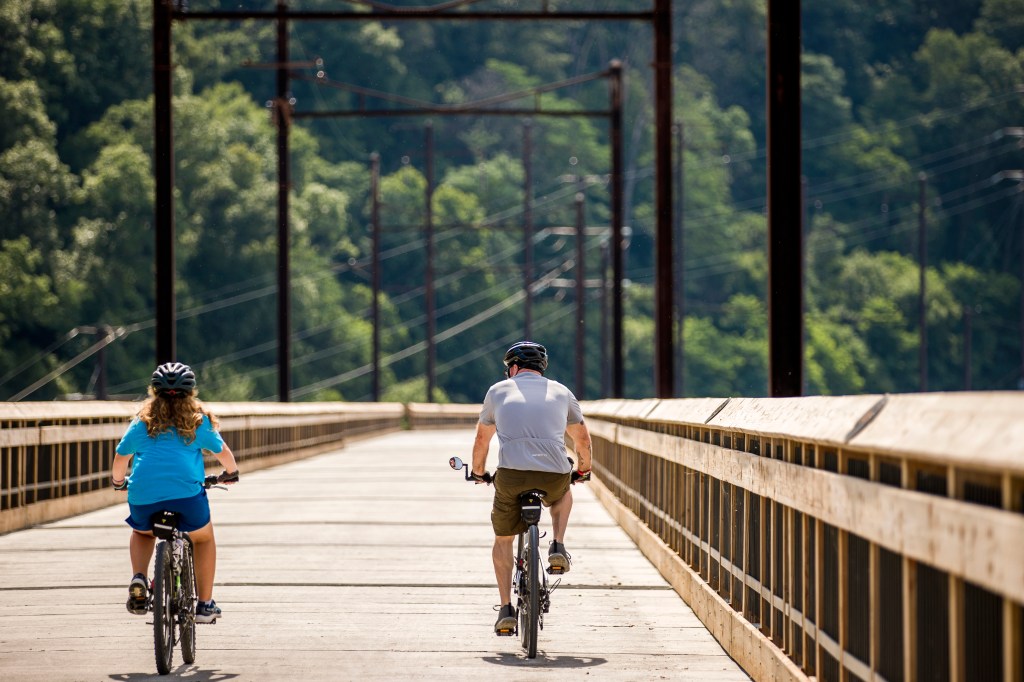 We advance sustainable urban design and outdoor recreation with projects like our work with the River Parks Authority in Tulsa. This project replaces a railroad bridge spanning the river with a modern pedestrian bridge. The City of Tulsa even named the bridge "Williams Crossing" to recognize our contribution. Williams Crossing is expected to open in early 2024 and will provide Tulsa residents with a zero-carbon transportation and recreation option. Williams also supported environmental recreation along the historic Safe Harbor Trestle Bridge in Manor Township, Pennsylvania, through a donation to help restore the bridge. In 2022, our investment came to fruition when the bridge opened to hikers, bikers and other outdoor enthusiasts. Williams also partnered with Jenkins Township, Pennsylvania, to fund a new pavilion for recreation and community events at Spadi Park. We are proud to continue a strong partnership with Jenkins Township officials and look forward to seeing the social and environmental benefits of this pavilion come to life.
Williams is a longtime supporter of United Way and its mission to bring people and organizations together to drive lasting change around the country and the world. In 2022, Williams and our employees, retirees and board members supported more than 141 local area United Way agencies, totaling over $4,637,616 in donations. The total funds include pledges, fundraisers and the company's matching funds.
Being a recognized partner in support of issues that communities care about establishes mutually beneficial relationships and strengthens the perception of Williams.
Williams also makes substantial investments to educational and research institutions in support of energy solutions. For more information, please refer to the Energy Transition and Low Carbon Economy section.
"We see Williams being here for the long haul. With this project, we know that Williams is invested here for the long term. We certainly welcome Williams and Manor Township working together for the next 100 years."

RYAN STROHECKER, MANOR TOWNSHIP MANAGER
Employee Giving & Volunteering
Williams' commitment to supporting the communities our employees call home extends beyond financial support. With supervisor approval, during work hours employees may volunteer with charitable organizations that address critical needs and fuel their passions. In total, Williams employees contributed 20,999 total volunteer hours in 2022, representing $628,920 in value based on an estimated value of $29.95 per volunteer hour.[1] Williams' employees are proactive in helping their communities and each other in times of need. Across the country, our employees serve on non-profit boards and as mentors, coaches, committee members and volunteer firefighters. 
We also fund employee-driven charitable giving programs, including our Homegrown Giving and Matching Gifts programs. Our Homegrown Giving program enables employees to support the unique needs of their local communities through grants designed to support eligible, non-profit organizations. Additionally, our Matching Gifts program annually matches contributions to eligible organizations up to $10,000 per employee or board member and up to $5,000 per retiree. 
[1] Independent Sector, Value of Volunteer Time.